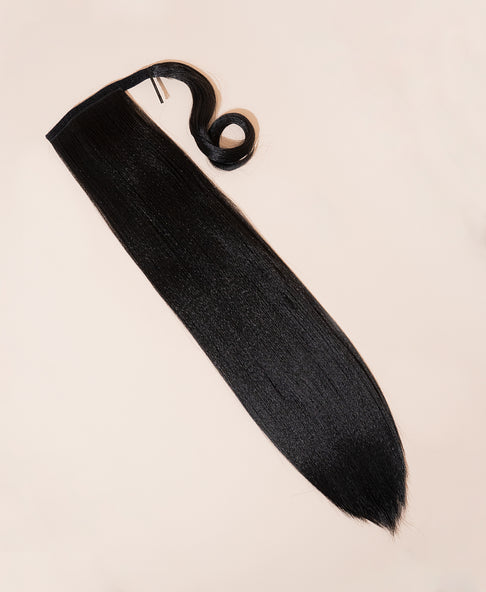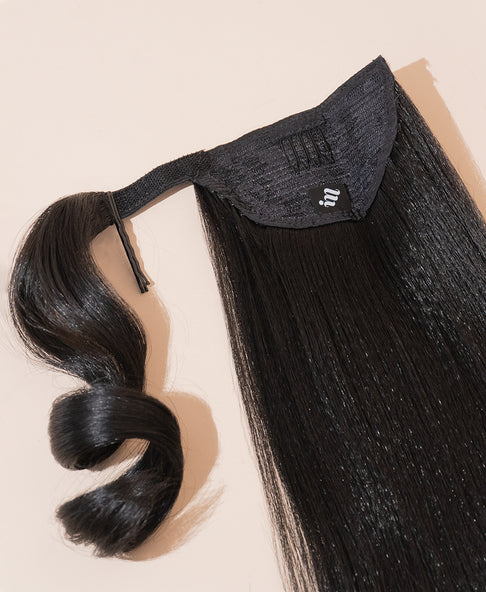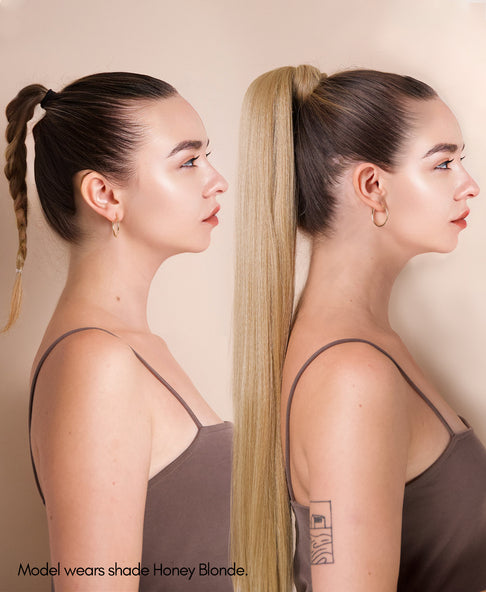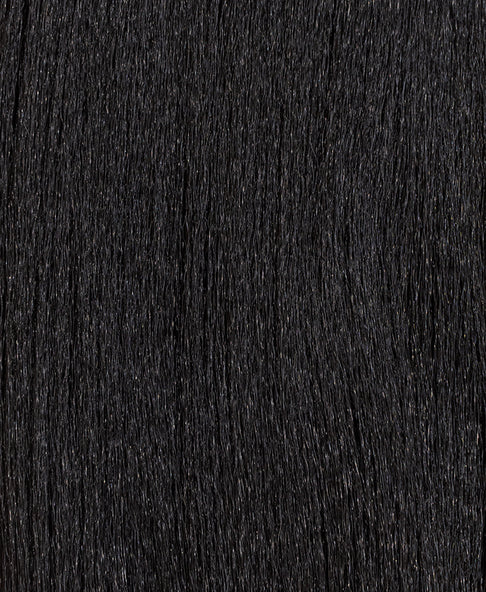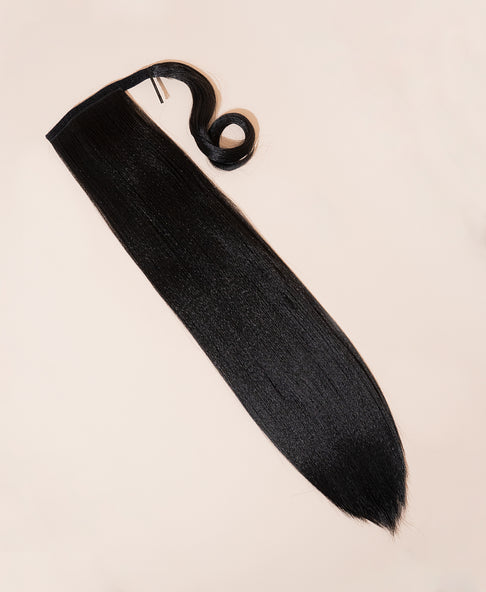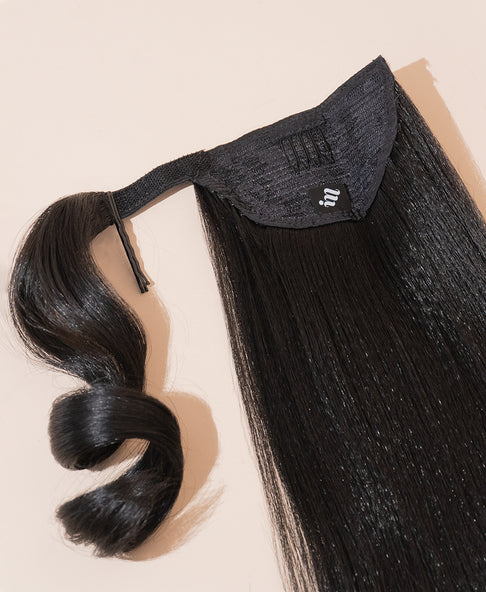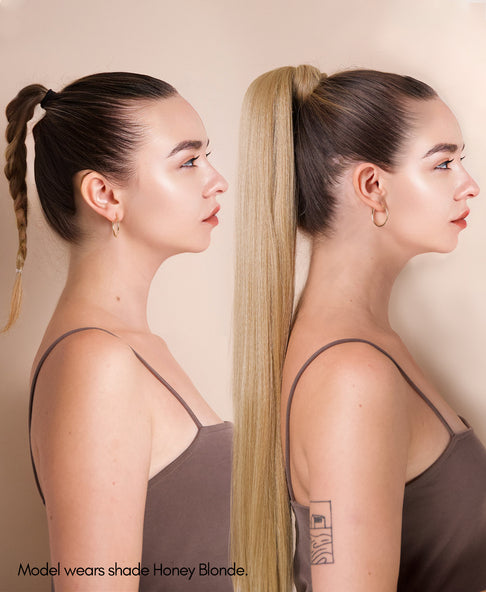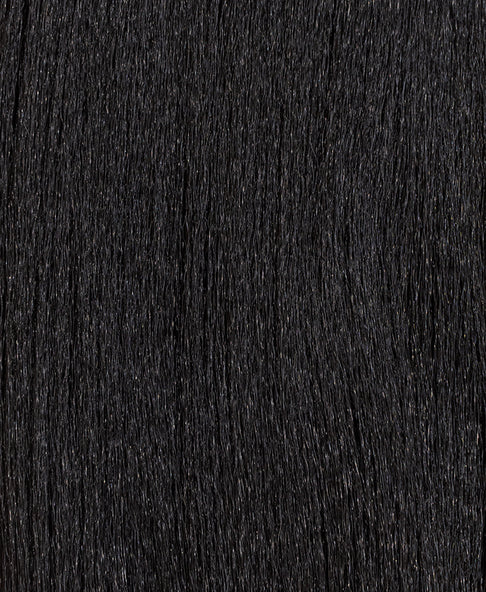 100% vegan fiber.
Try our new vegan Japanese faux fiber ponytails & buns! This cutting-edge technology ensures that the hair looks & feels perfectly natural!
endless styling options.
The vegan fiber ponytails & buns come pre-styled so you can collect them all to try viral trends with zero damage and zero commitment.
how to apply.
Step 1: prepping

---

Put your hair up in a braid or bun and style the rest according to your desired look.

Step 2: unboxing

---

Take your pony out of the satin bag and brush it before installing it.

Step 3: installing

---

Insert the comb of the pony extension on top of the hair tie used at step 1. Use the separate strand to wrap around your pony and secure with the velcro strap and bobby pin.

Step 4: styling

---

Try out our different ponytail styles to change up your look in a sec. Enjoy your long, voluminous pony!
about vegan ponytails.
Change your look in seconds! Easy to apply, voluminous and natural looking ponytails.

Irresistible Me vegan fiber ponytails are made with Japanese faux fiber that perfectly mimics real hair.

Ready-to-wear, pre-styled on trend. Super lightweight & beginner-friendly.
what's included.
1 x clip-in ponytail extension.
1 x bobby pin.
1 x satin pouch for storage.
styling tips.
care tips.