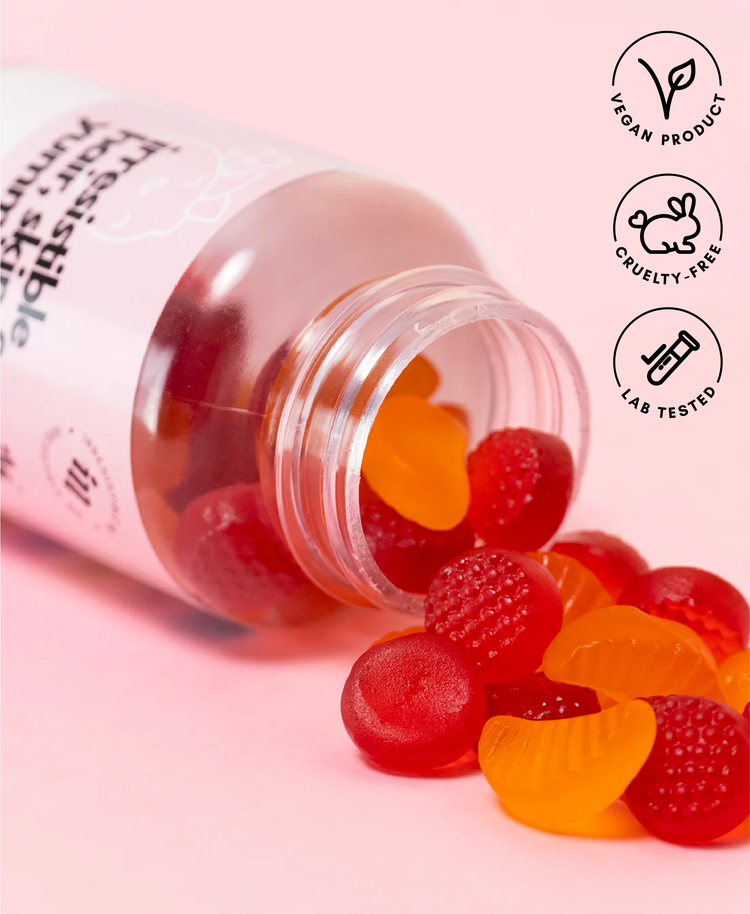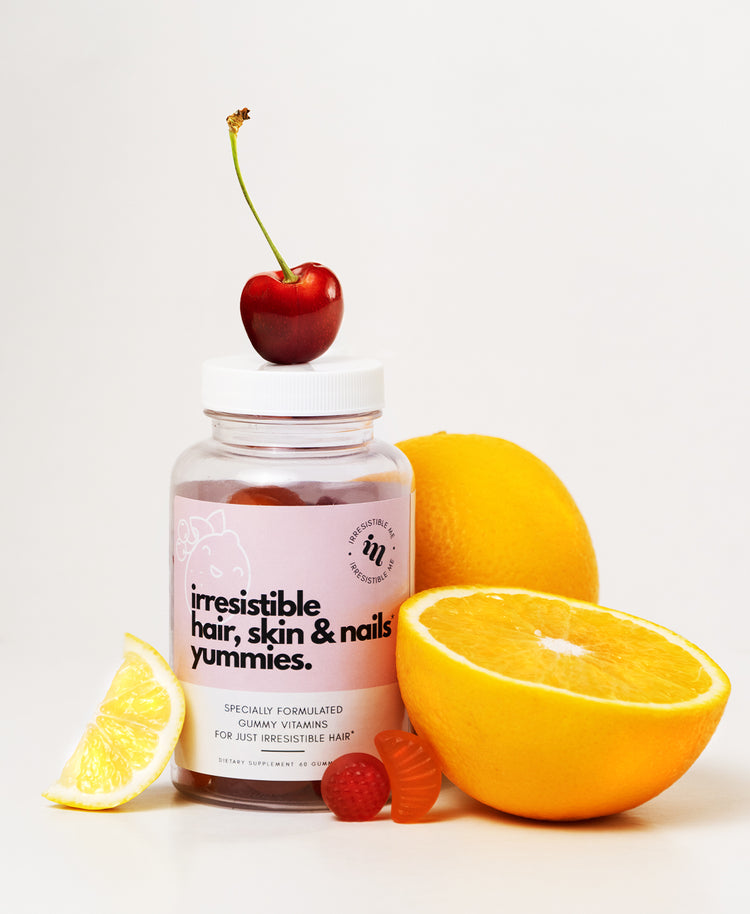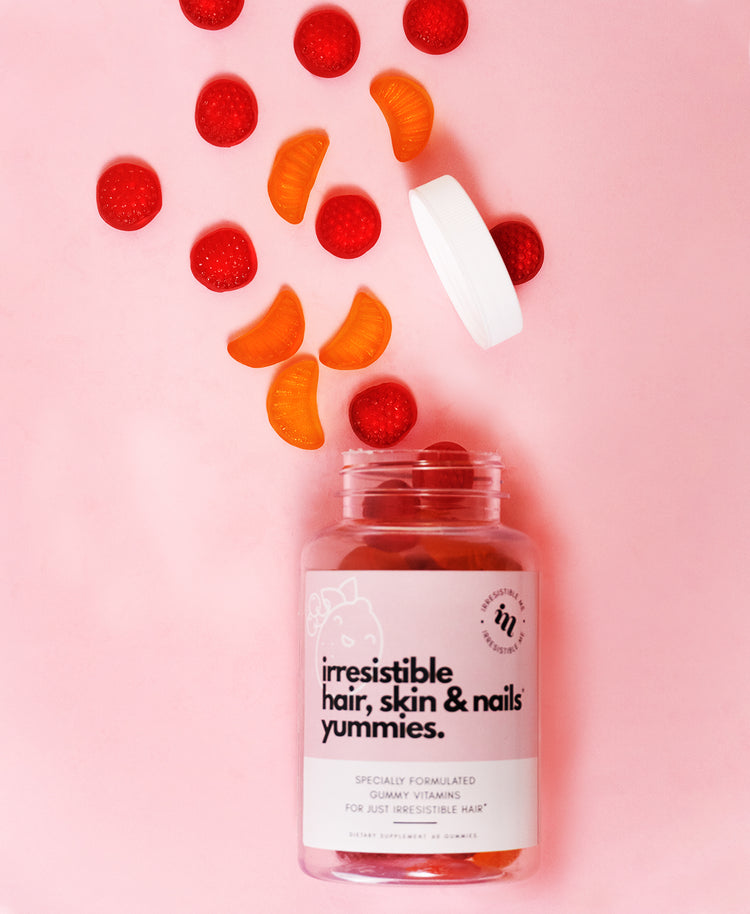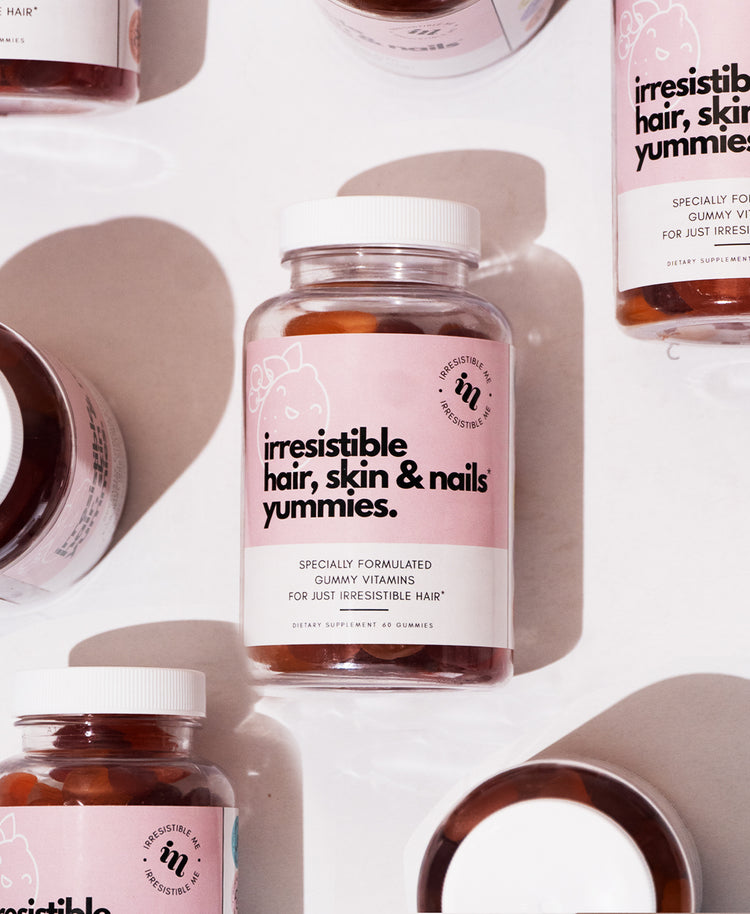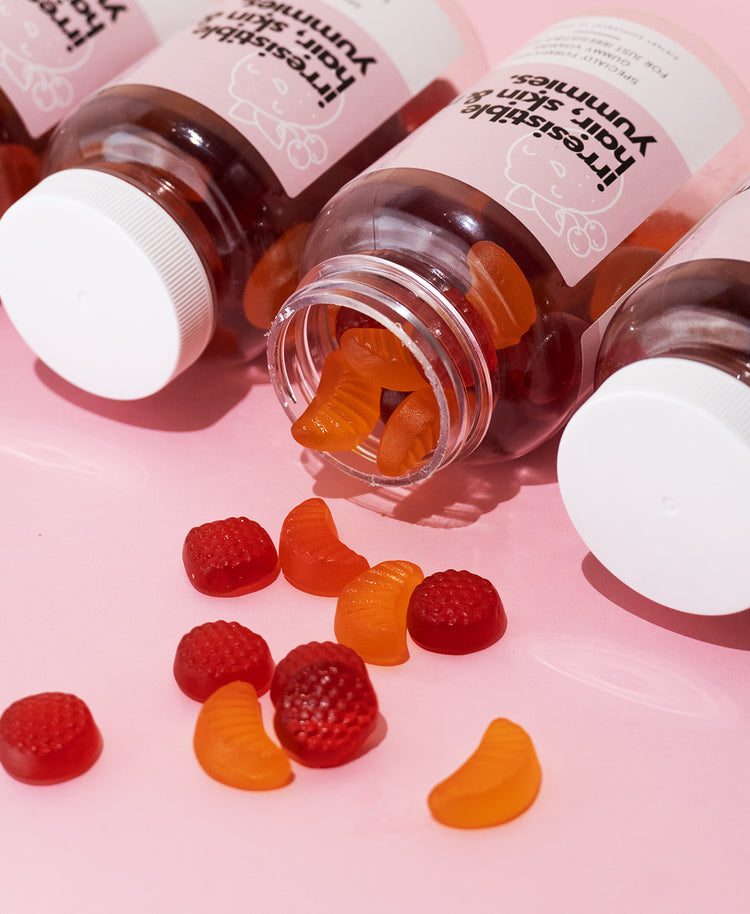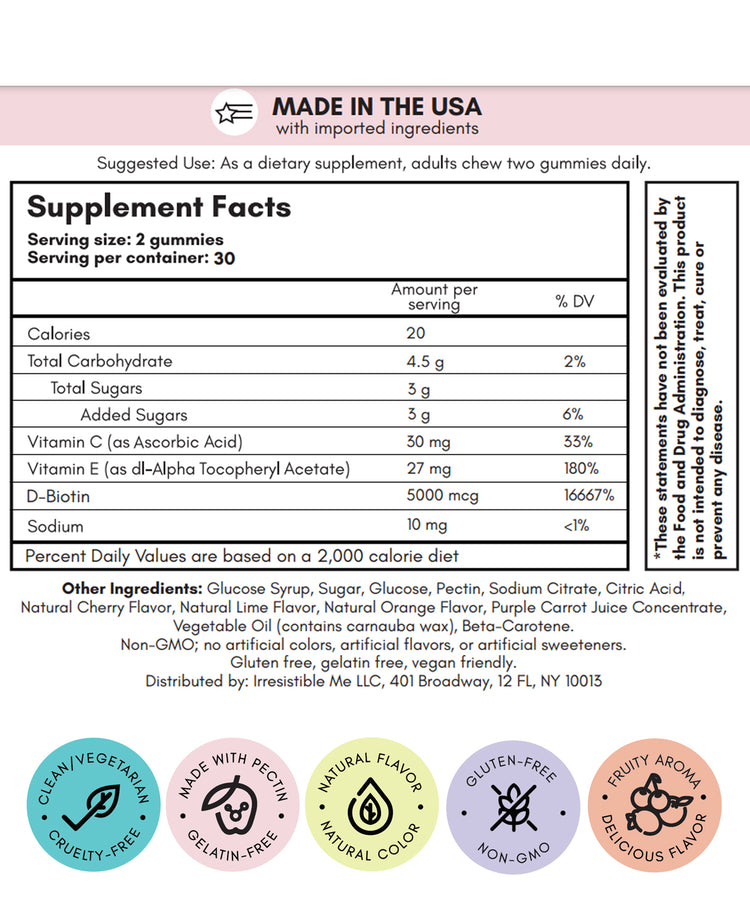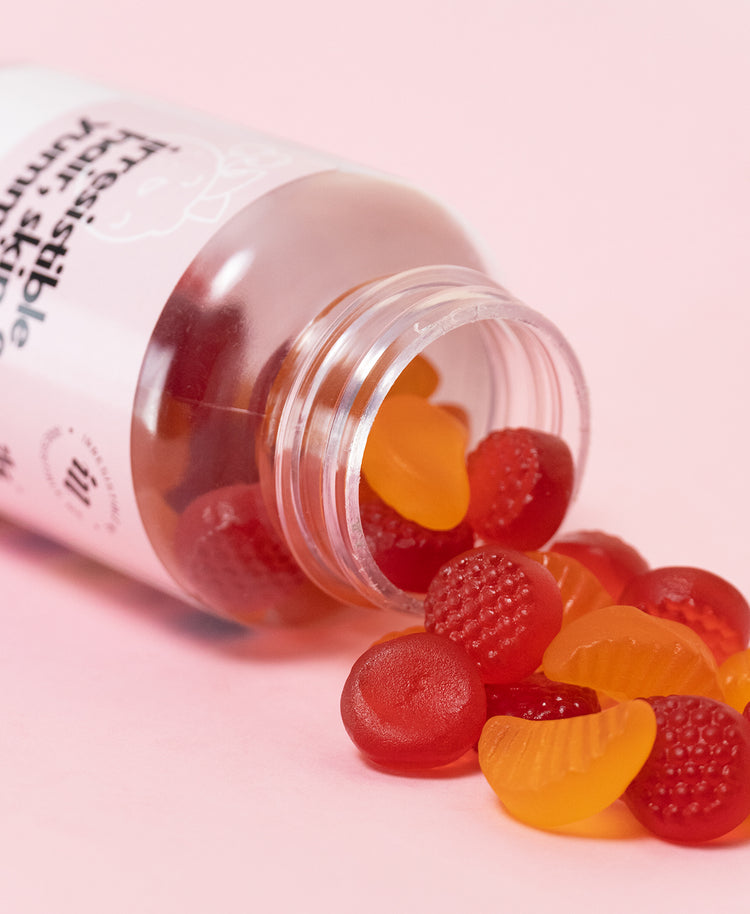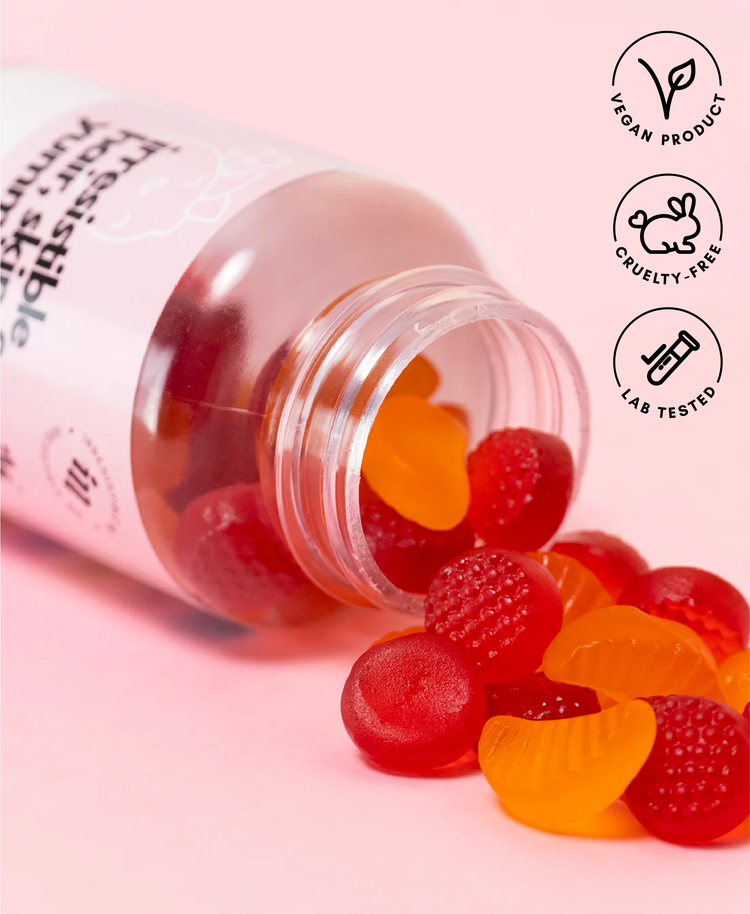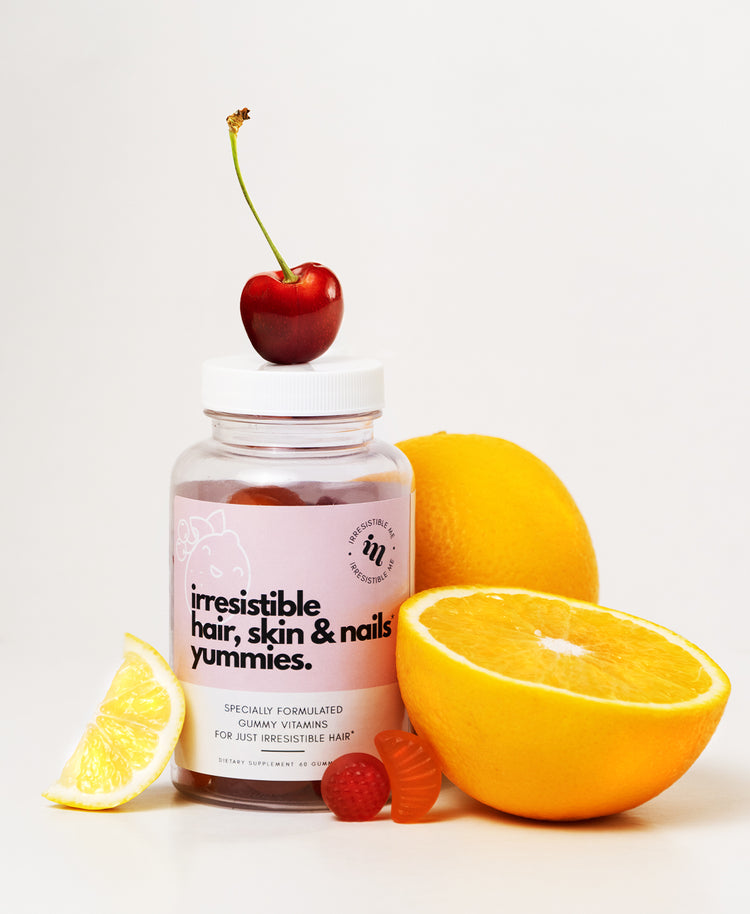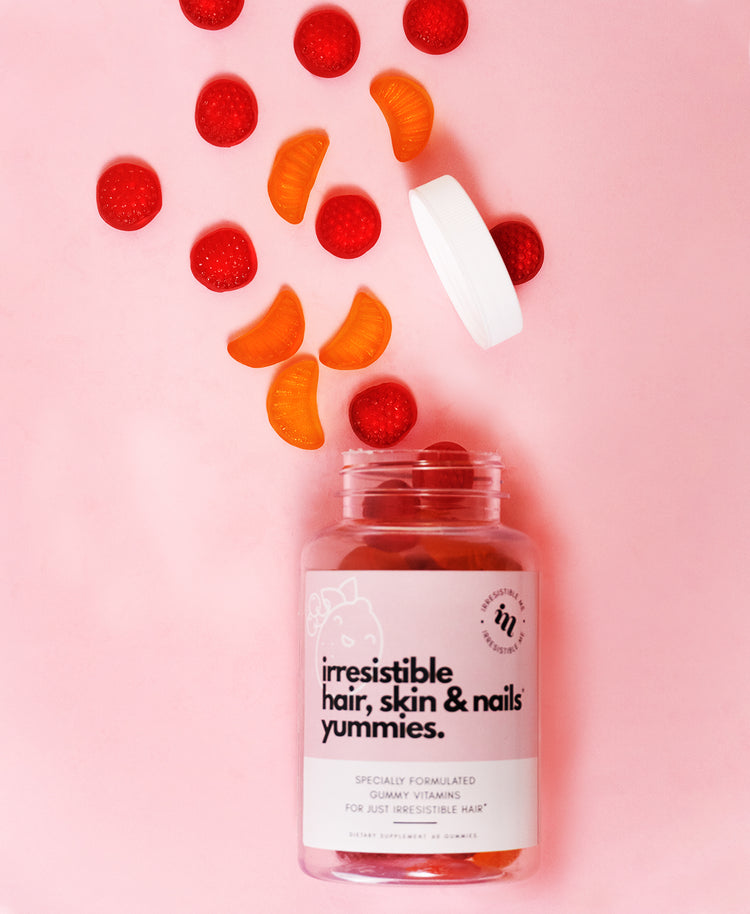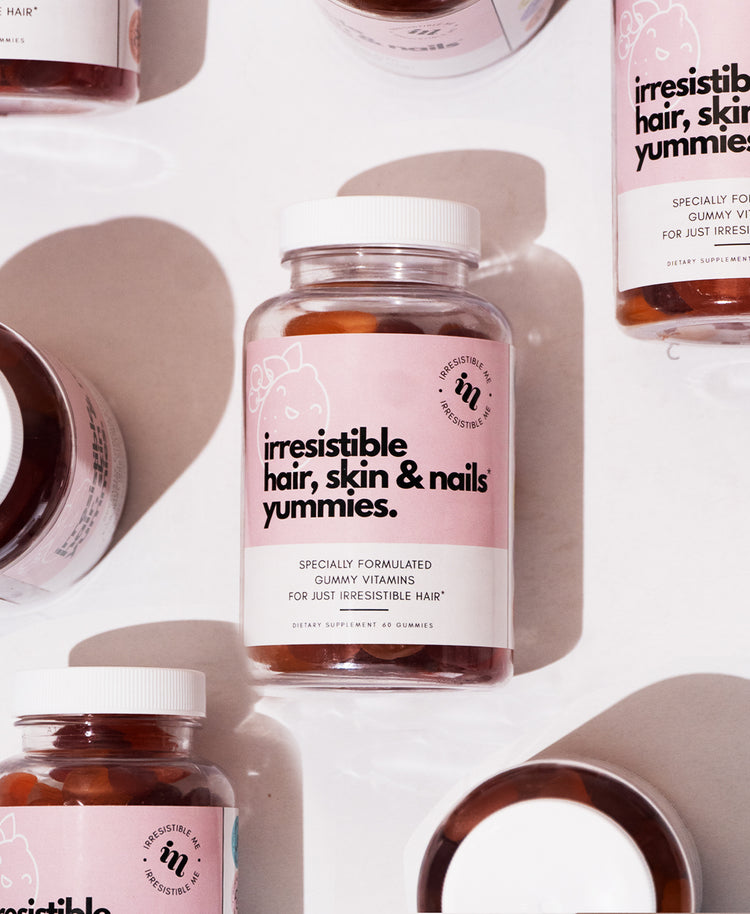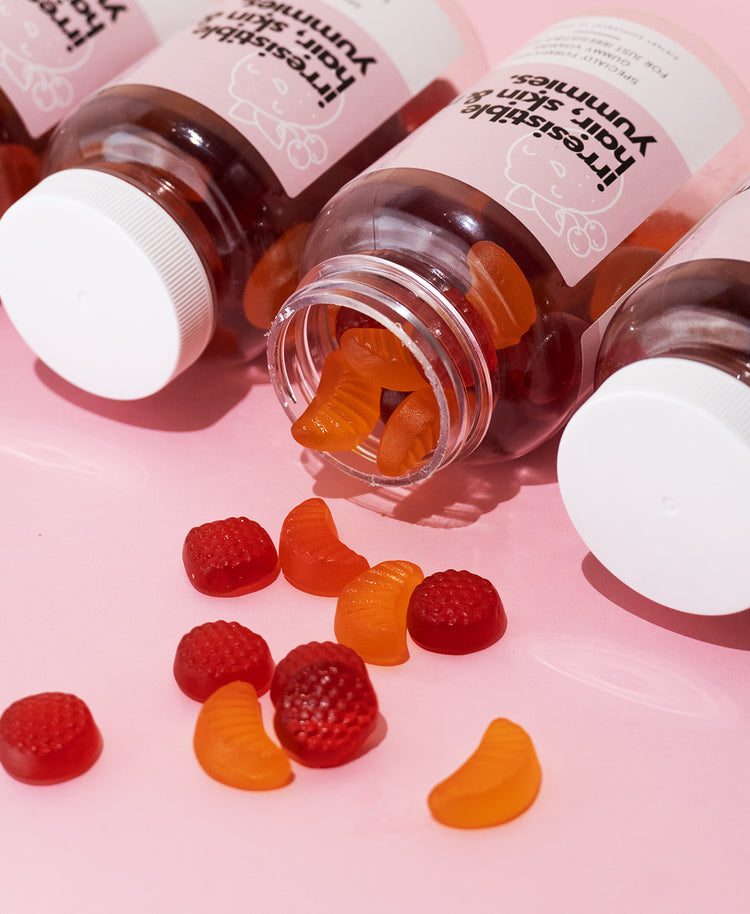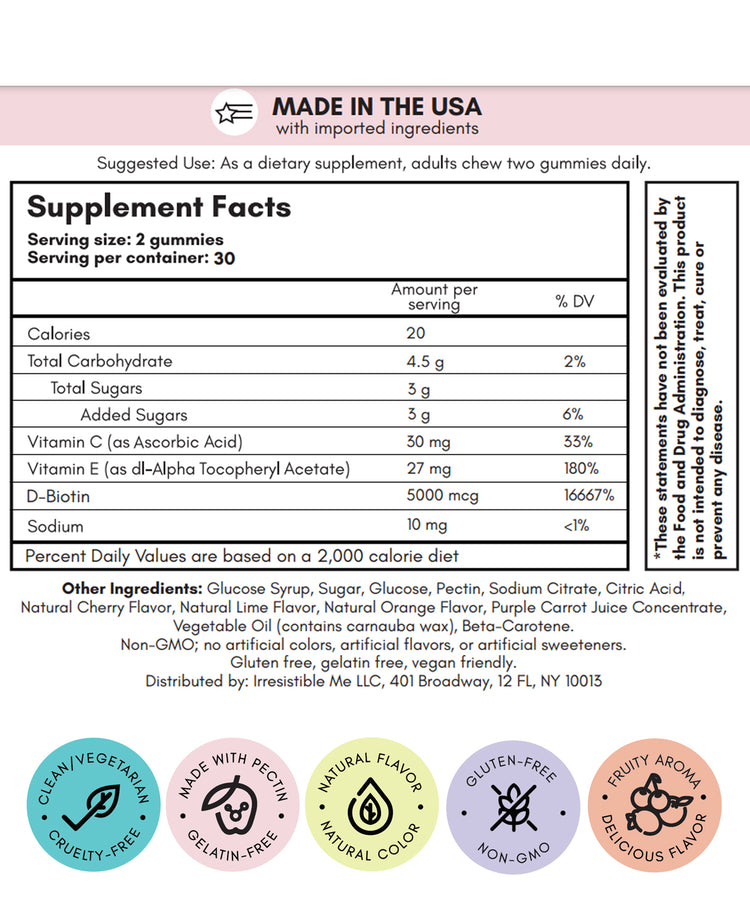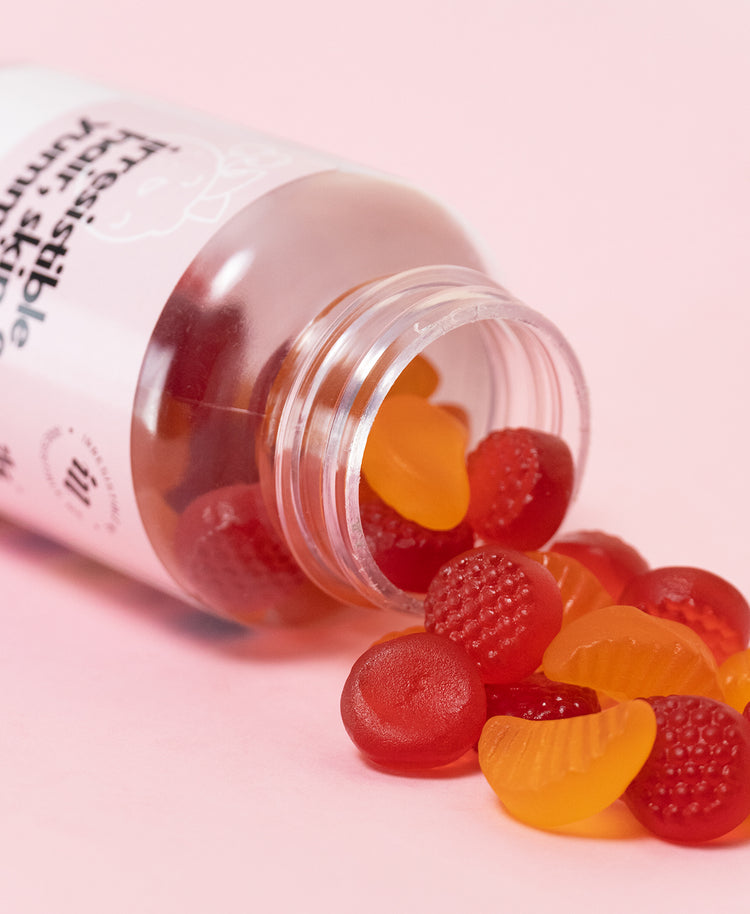 how do they taste?
Our irresistible yummies have a delicious fruits flavor. They are Non-GMO, without artificial colors, flavors or sweeteners. They're also gluten-free, gelatin-free, vegan friendly.
how do they work?
Biotin-d is one of the B vitamins in its most natural and active form. It is essential for healthy-looking hair, skin and nails. Our gummies are also packed with vitamin C and E, a key element to healthy lushious hair.
how long till results are visible?
Hair, skin and nails vitamins usually start yielding results after 3 months of daily use. Longer and fuller hair starts now!
how to use.
Step 1: Add to your daily routine

---

Enjoy two yummies every day.

Step 2: Enjoy the benefits

---

Start seeing results in 3 months!
irresistible hair care.

Your best hair, skin & nails made easy!
Gummy vitamins for irresistible hair, radiant skin and healthy nails.

Made with clean ingredients, natural flavors and colors, gluten-free, non-GMO.

Made in the USA; 60 gummies per pack. Suggested use: 2 gummies daily.
what's included.
one 250cc sealed pack with 60 gummies in three natural flavors.
30 servings per pack.
active ingredients.
care tips.