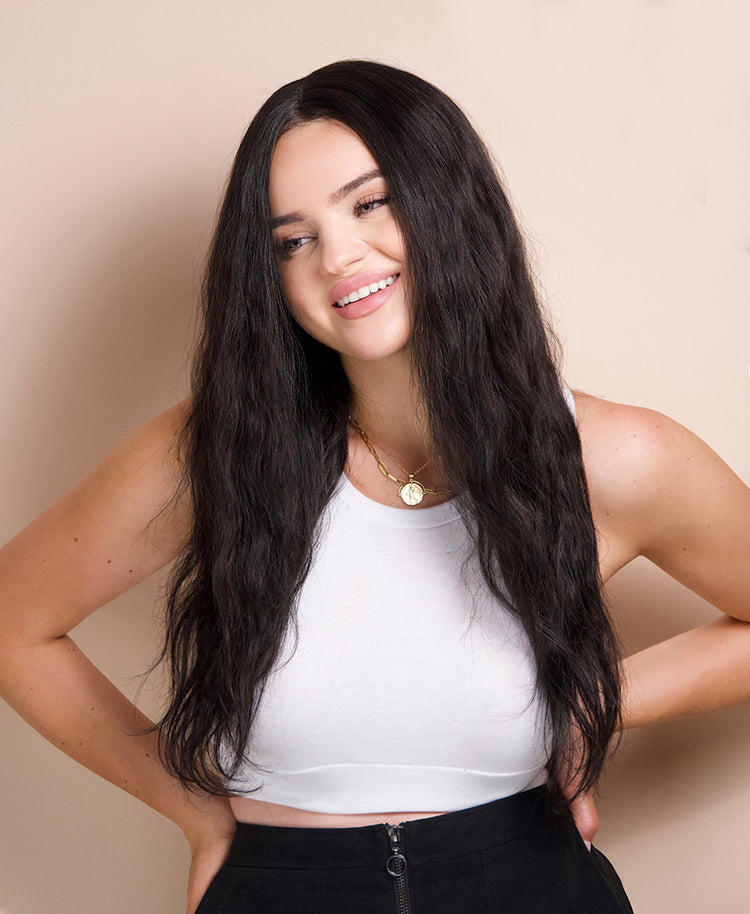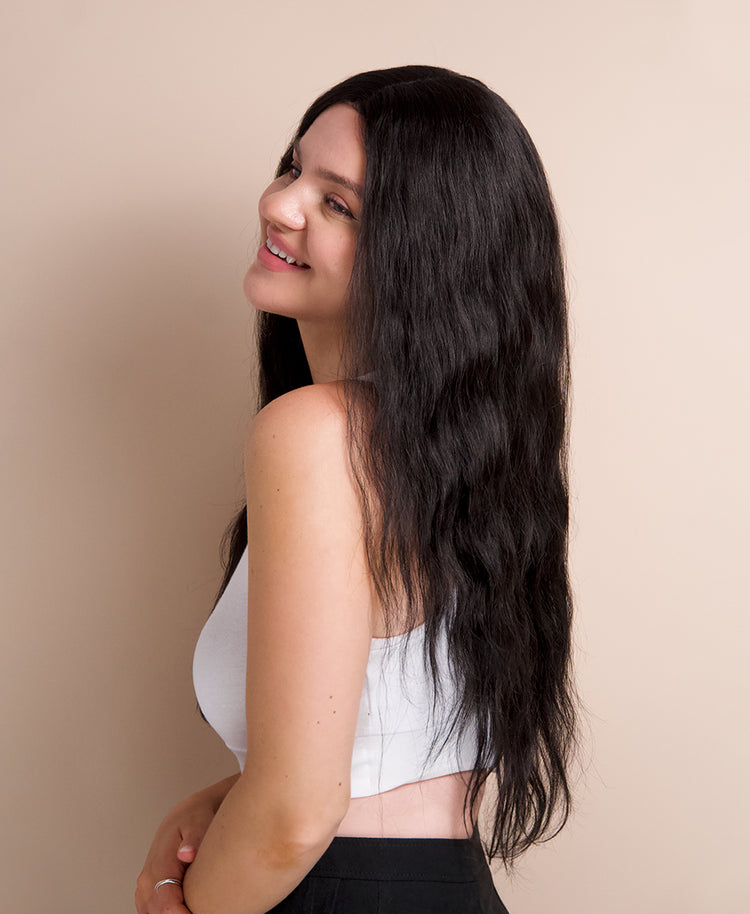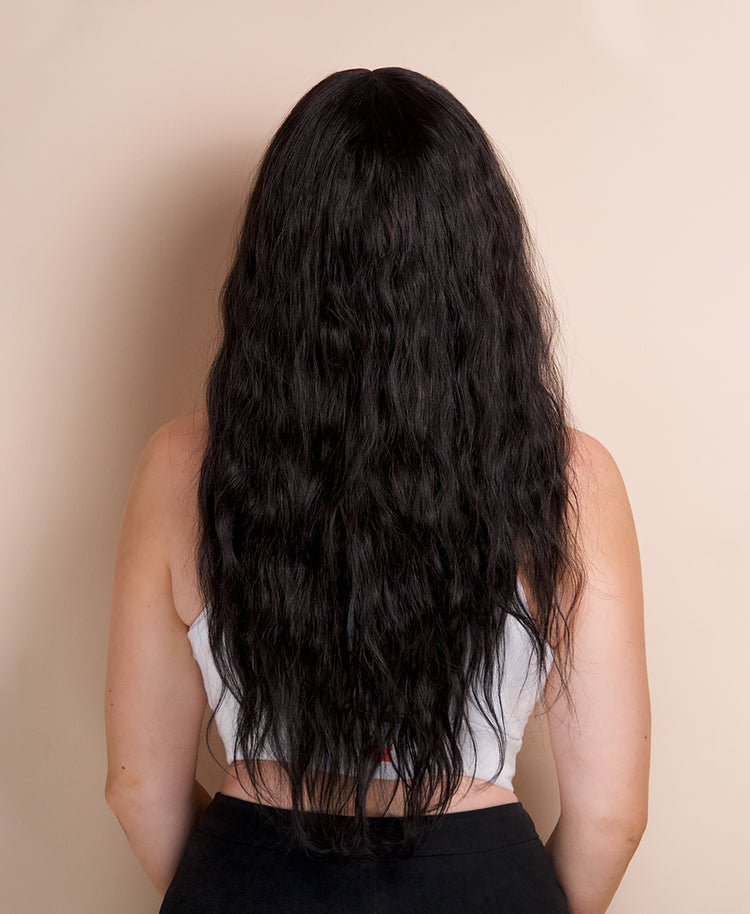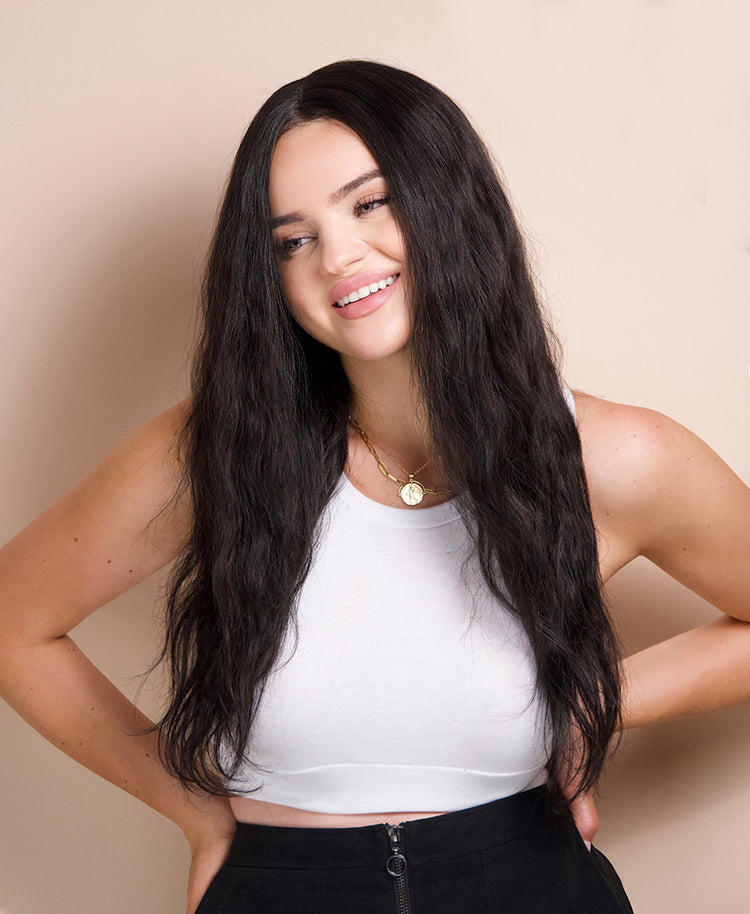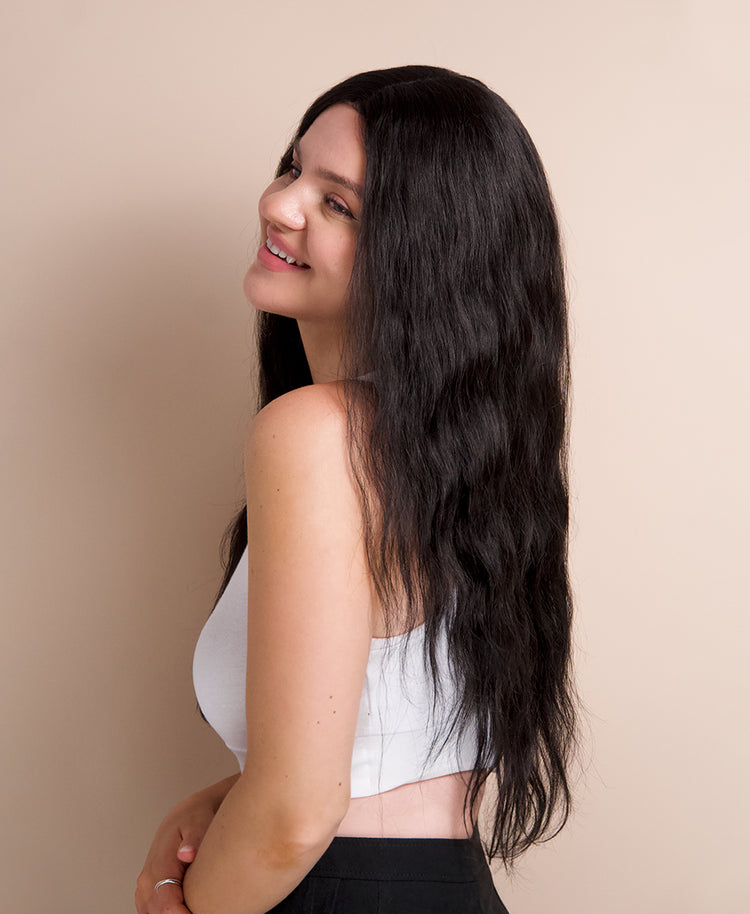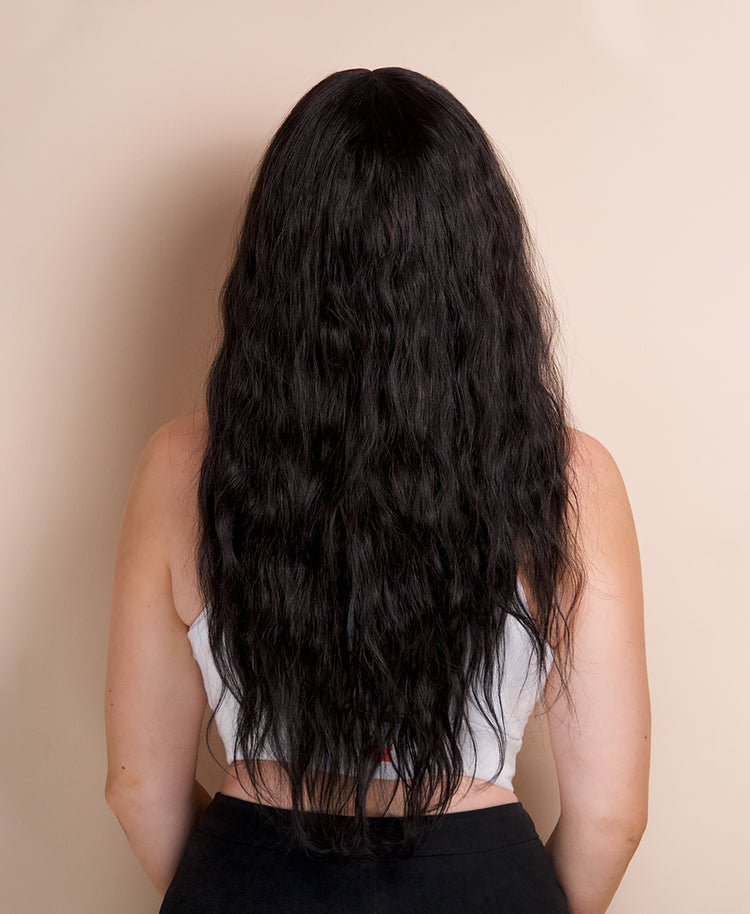 100% vegan fiber.
Try our new vegan Japanese faux fiber wigs that you can use heat on. This cutting-edge technology ensures that the hair looks & feels perfectly natural!
get the celeb look.
The vegan fiber wigs come pre-styled on trend so you can try viral trends with zero damage and zero commitment.
how to apply.
Step 1: prepping

---

Put your hair up close to your scalp and cover it with the wig cap. Ideally, use a mesh cap in a similar shade to the wig's color.

Step 2: securing

---

Locate each securing/adjusting strap and try the wig on your head to find the best settings for your comfort.

Step 3: installing

---

Bring the wig over your head and place it perfectly on your hairline. Fix it in place and secure it with the combs inside the wig cap. Finally, cut the lace and glue the wig to your hairline.

Step 4: styling

---

Our vegan fiber wigs come pre-styled so you can enjoy trending hairstyles, cuts and colors with zero damage to your natural hair. Enjoy stress-free transformations into fav celeb looks!
about nextgen wigs.

Change your look in seconds! Easy to apply and easy to style vegan fiber wigs.

Irresistible Me synthetic wigs are HD transparent lace wigs made with Japanese faux fiber that perfectly mimics real hair.

Ready-to-wear, pre-styled on trend. You can also heat style them for different looks.
what's included.
1 x vegan fiber wig.
1 x recyclable tube for storage.
styling tips.
care tips.