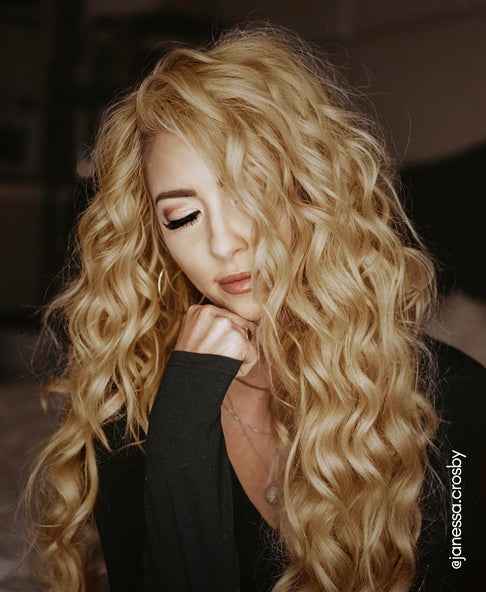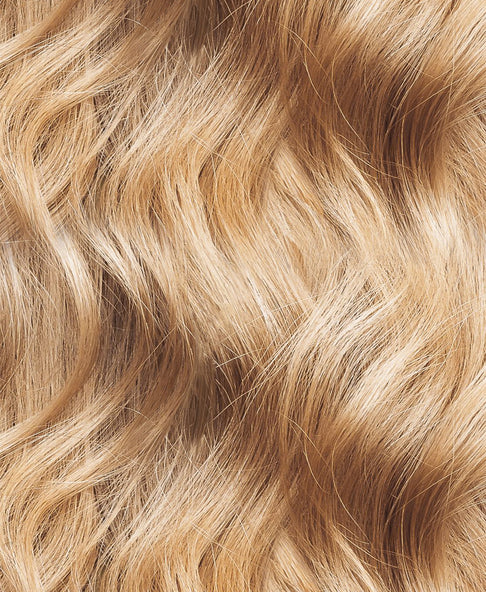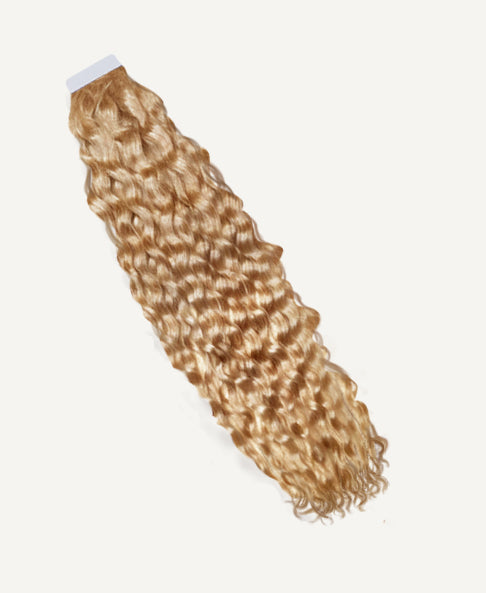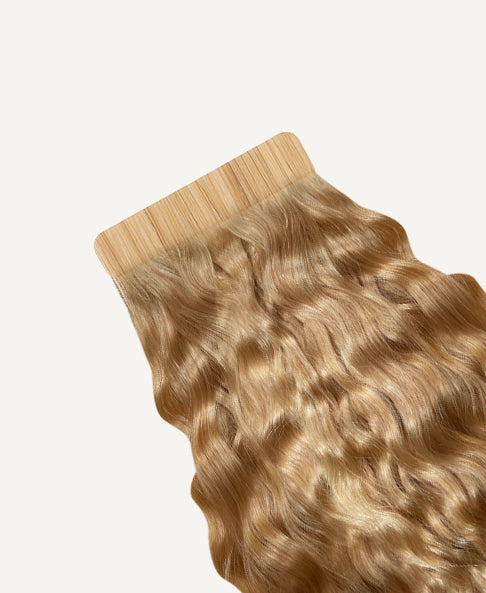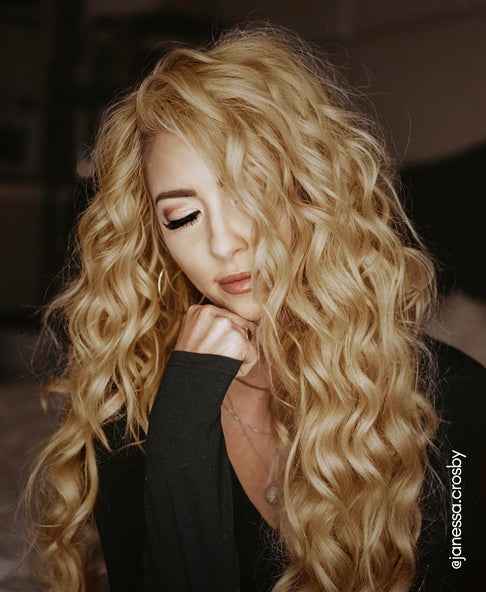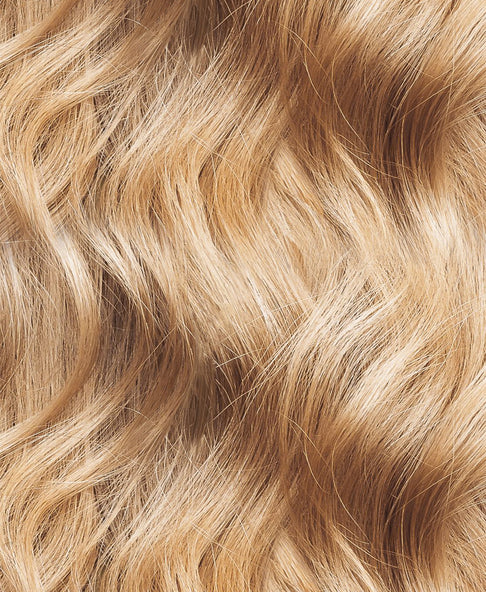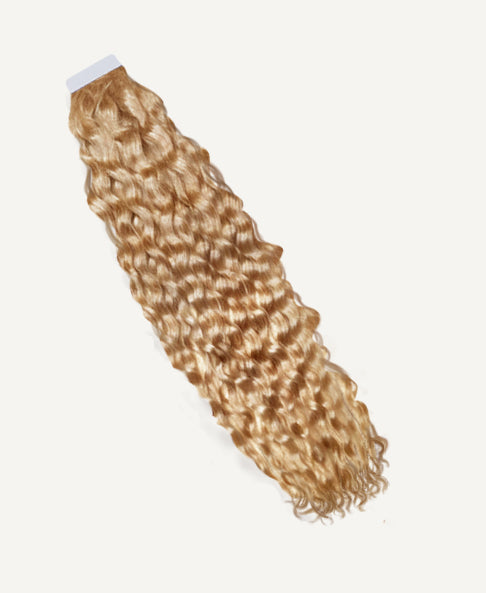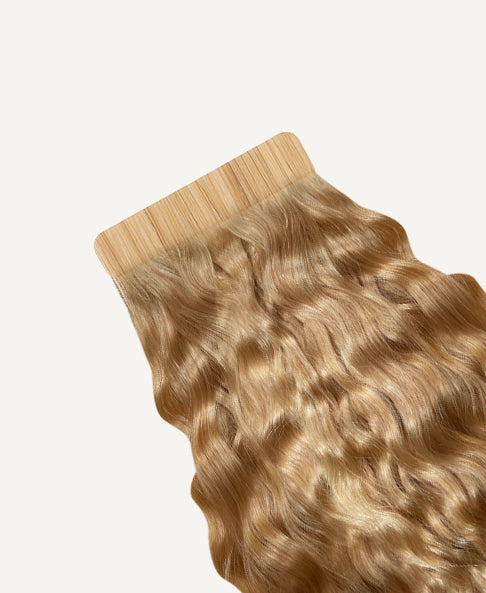 100% human hair extensions.
We only source the best quality hair and have a 99% quality rating since 2013.
2-3 packs for a full look.
Our tape-ins packs are among the thickest in the market (50g/70g). For thin/medium hair, buy 2 packs. For thick hair, buy 3 packs.
free returns & exchanges.
Always! Exchanges and returns are on us, with zero stress and zero charges for you. Expect around 10 business days processing time.
innovative invisible base.
Our invisible base imitates your natural roots, making your extensions virtually undetectable. It's the best technology currently available.
color & texture match guarantee.™
If you hesitate between 2 colors or curls, contact us via chat, e-mail, or Instagram DM to get a personalized advice. And if it's still not the right match, you can exchange or return them for free!
how to apply.
Step 1: prepping

---

Start by preparing your work station and lay out all of your tape-ins. You will need a brush, a rat tail comb, hair clips and your fav styling tools for the end. 

Step 2: parting

---

Part your hair horizontally about an inch from the nape of your neck. Use hair clips to secure all the hair above the part line. 

Step 3: installing

---

Grab a thin portion of your hair and sandwich it between the two pieces of tape-ins. Press firmly so the adhesive sides stick together.

Step 4: styling

---

To make sure the tapes aren't too stiff in smaller areas like around your temple line, cut a weft in half to gain more mobility for the strands framing your face.
about curly tape-ins.
Zero damage transformation. You can't go more natural than this, invisible wear and lightweight feel, with a pre-styled 3A curl.

Irresistible Me tape-in hair extensions are made with high quality 100% human hair. Premium quality glue, lasts up to 6 weeks, replacements included.

Our color technology: Irresistible Me Hair is multi-toned so it blends naturally and seamlessly with your own hair shade. Every set comes with 1 tester piece and your purchase is color match guarantee.
what's included.
All options include a tester weft to ensure color, texture and length match.
20 x strips of hair (1.5"-wide) per pack.

14": 50g of hair per pack.
16": 50g of hair per pack.
20": 50g of hair per pack.
24": 70g of hair per pack.
28": 70g of hair per pack.

styling tips.
care tips.