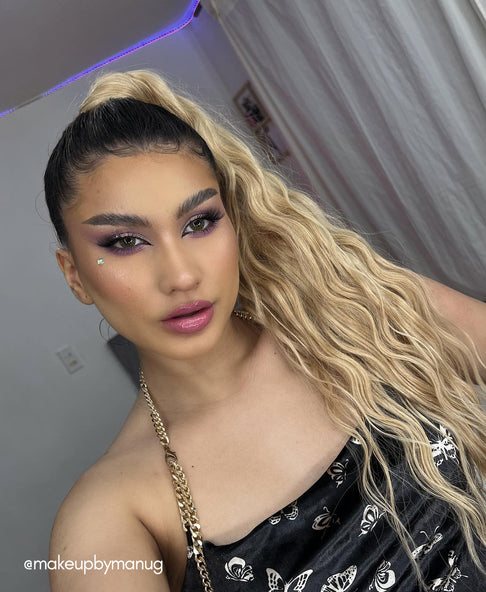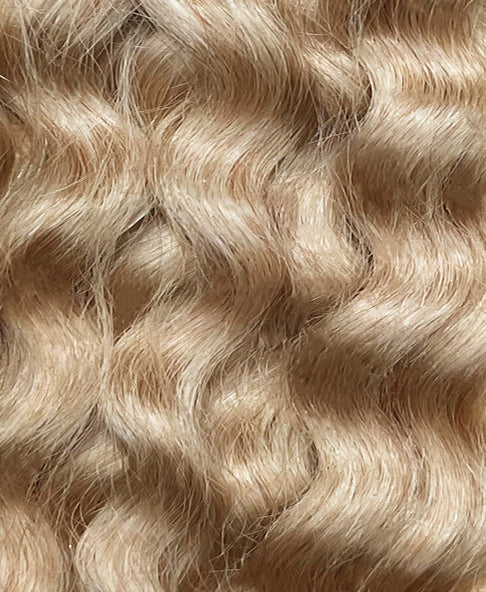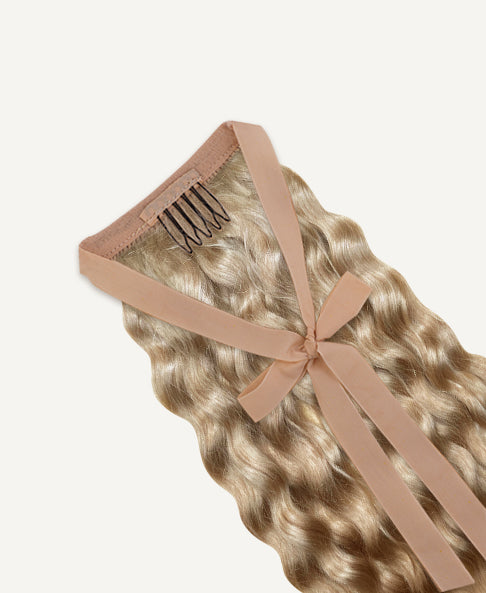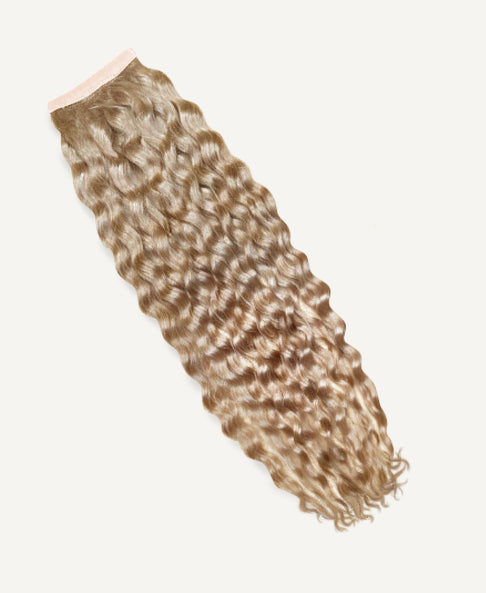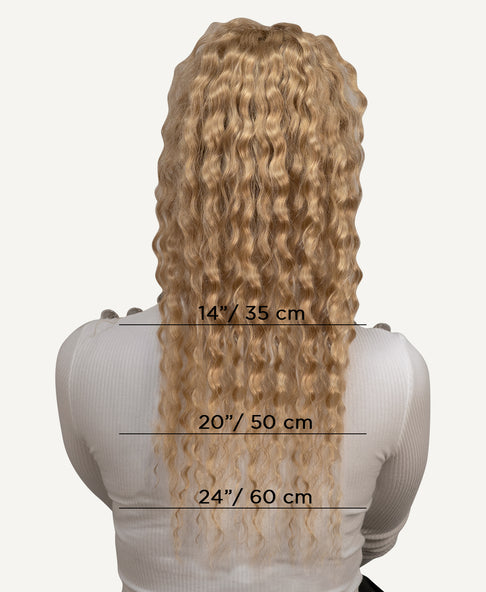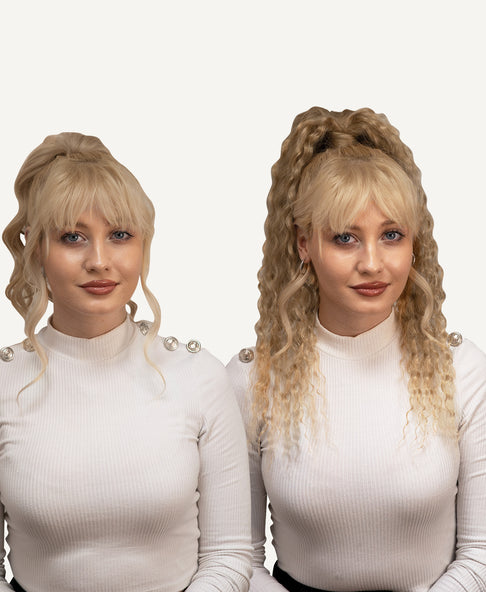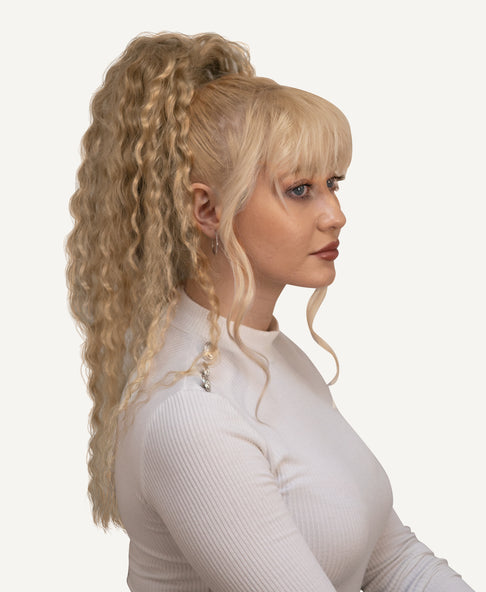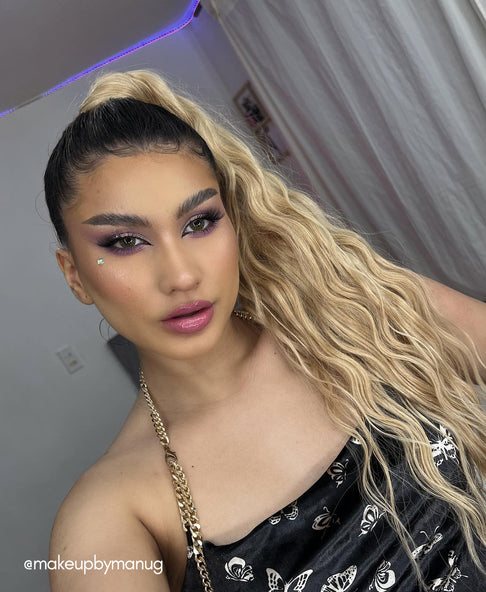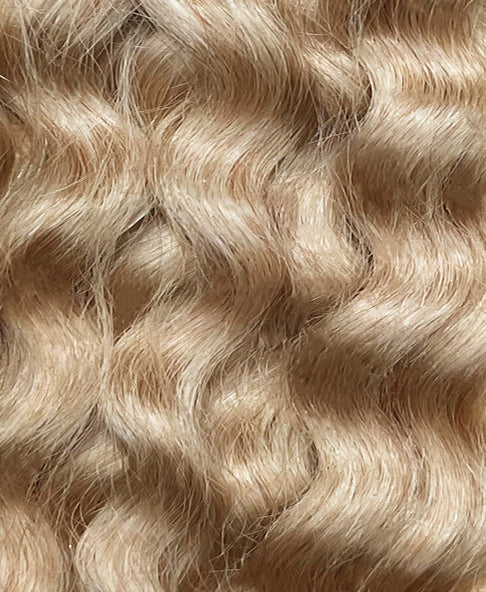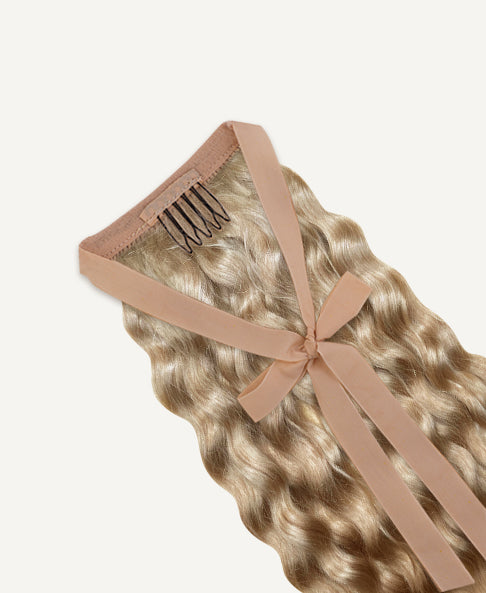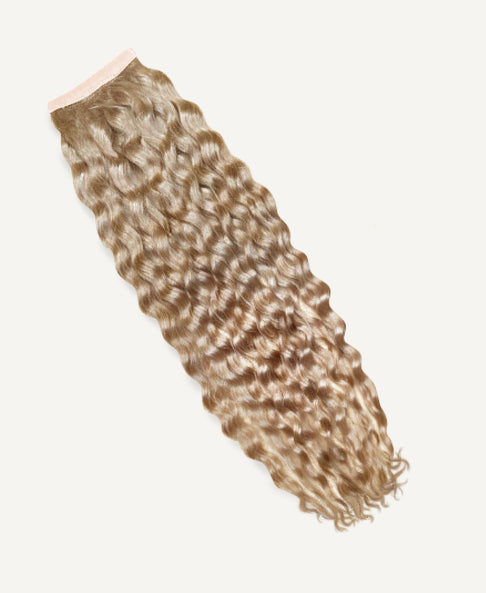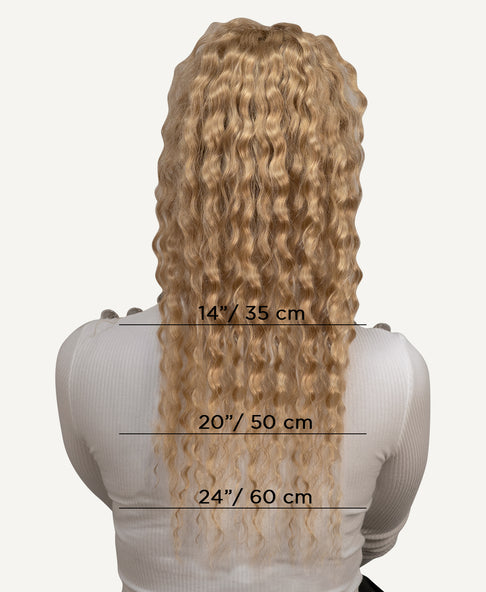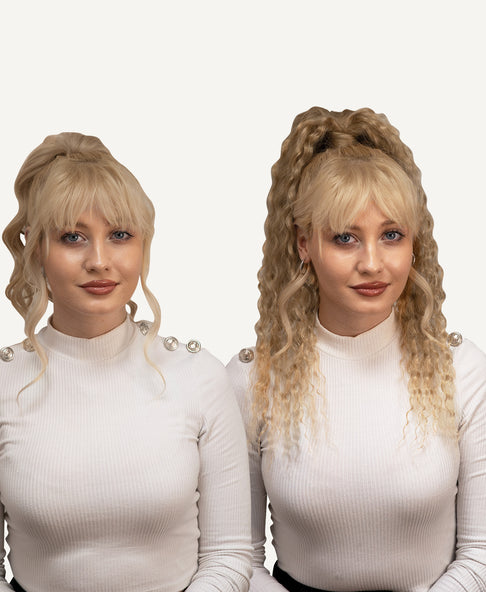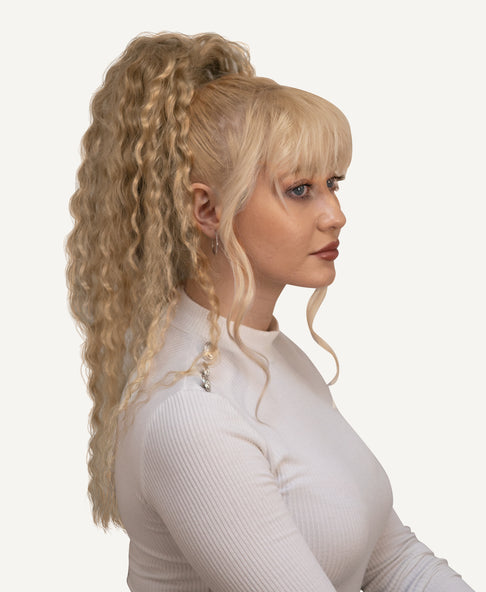 100% natural human hair.
We only source the best quality hair and have a 99% quality rating since 2013.
color & texture match guarantee.™
If you hesitate between 2 colors or curls, contact us via chat, e-mail, or Instagram DM to get a personalized advice. And if it's still not the right match, you can exchange or return them for free!
free returns & exchanges.
Always! Exchanges and returns are on us, with zero stress and zero charges for you. Expect around 10 business days processing time.
how to apply.
Step 1: prepping

---

Put your hair up in a ponytail or bun and style the rest according to your desired look.

Step 2: unboxing

---

After testing the sample weft in the TRY ME section, go ahead and open the lid on the upper part of the tube. Your pony is stored in a satin pouch inside.

Step 3: installing

---

Insert the comb of the pony extension on top of the hair tie used at step 1. Use the ribbons to tighten it around your initial ponytail or bun.

Step 4: styling

---

You can enjoy your voluminous, curly pony no matter if your hair is straight or curly!
about curly ponytails.
Change your look in seconds! Easy to apply, long and voluminous ponys.

Irresistible Me ponytail extensions are made with high quality 100% human hair. The textured extensions are pre-styled to guarantee texture hold and we do not recommend using using hot tools because the hair can get damaged!

Our color technology: Irresistible Me Hair is multi-toned so it blends naturally and seamlessly with your own hair shade. Every set comes with 1 tester piece and your purchase is color match guarantee.
what's included.
1 x curly ponytail clip-in extension.
All options include a tester weft to ensure color, texture and length match.
14":
80g of hair.
20":
95g of hair.
24":
110g of hair.
styling tips.
care tips.