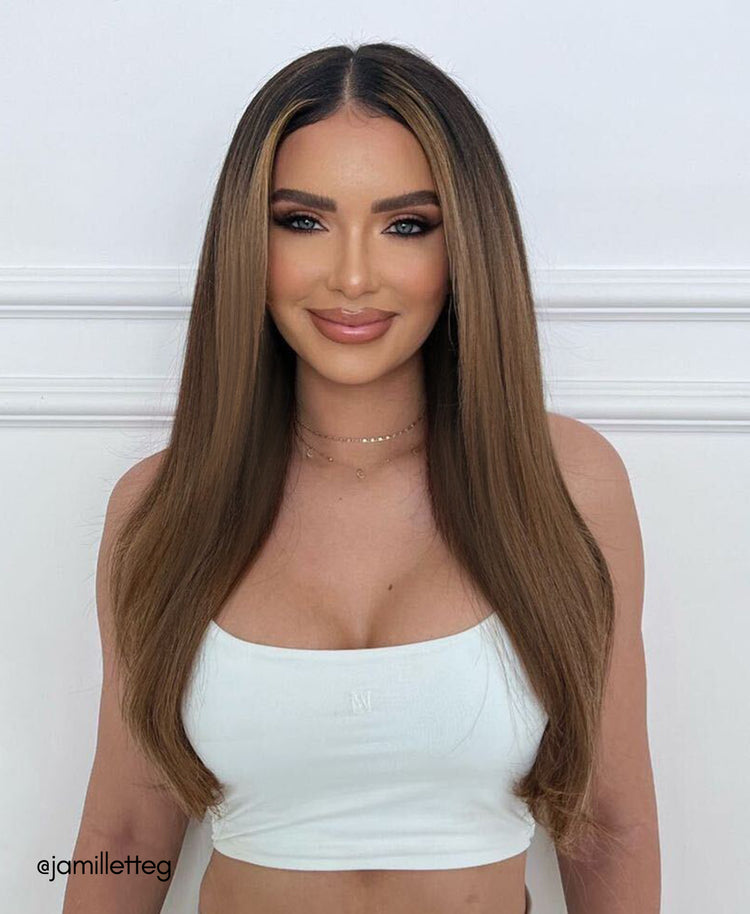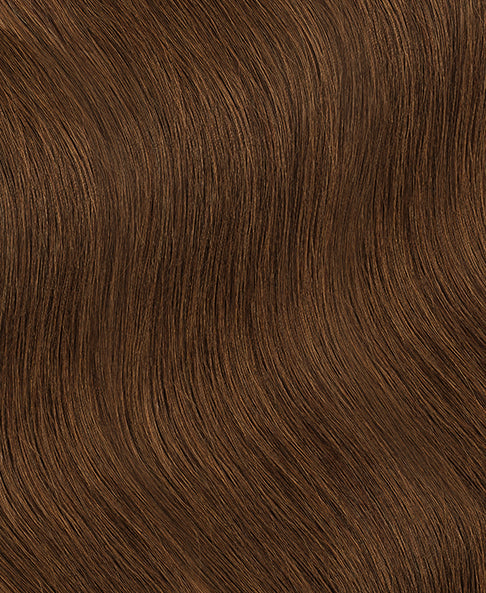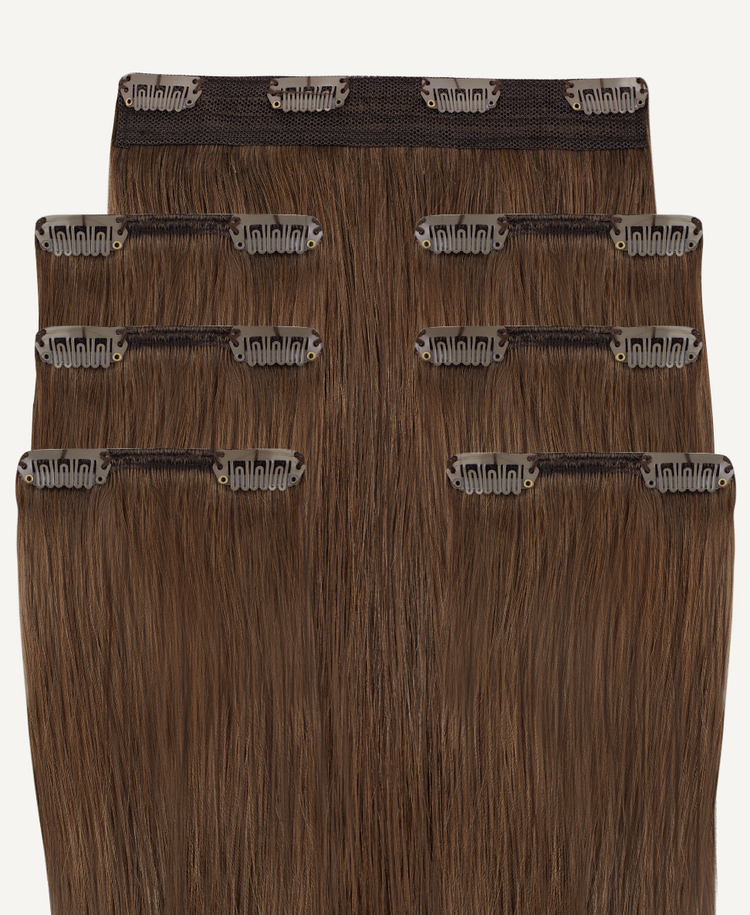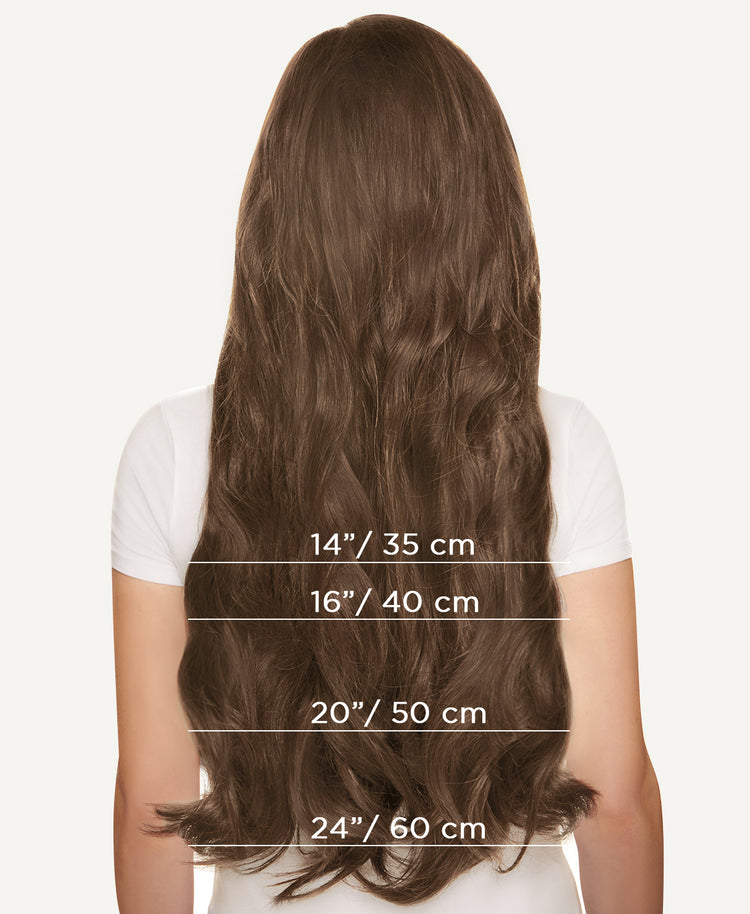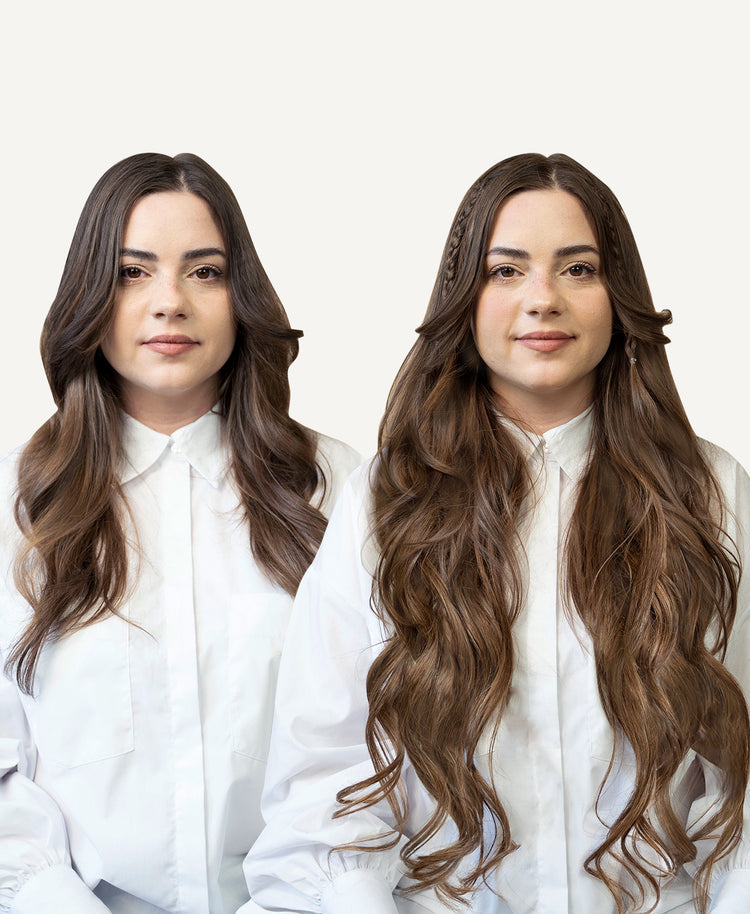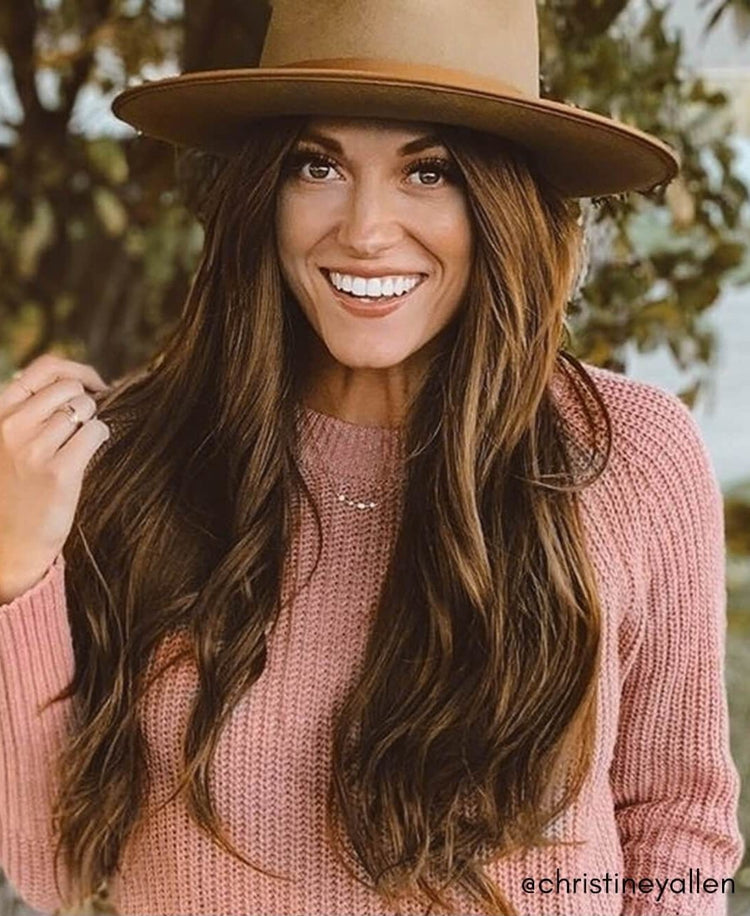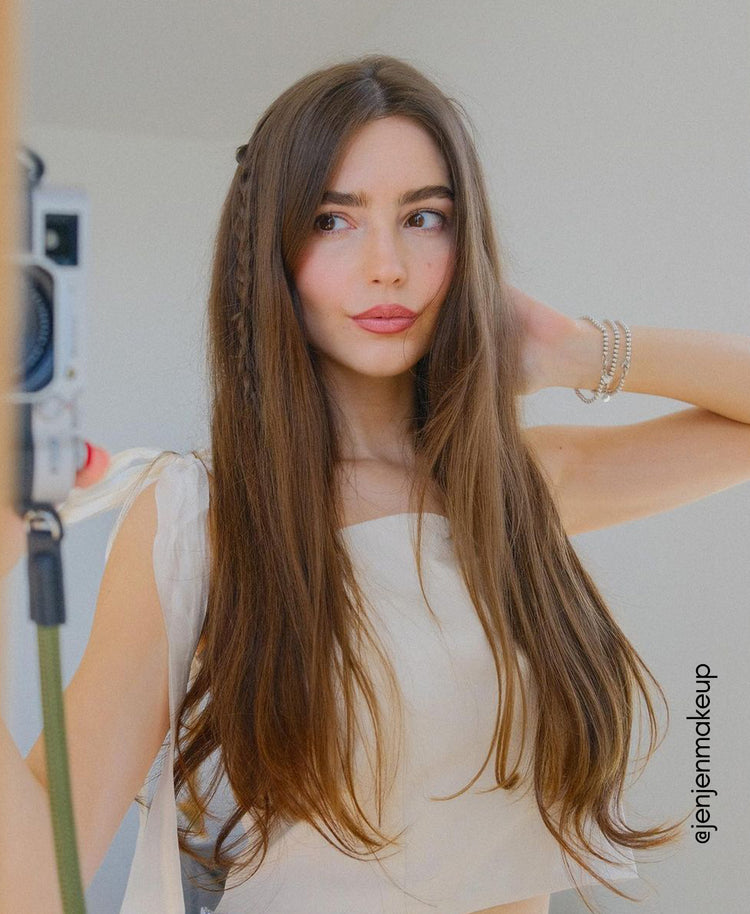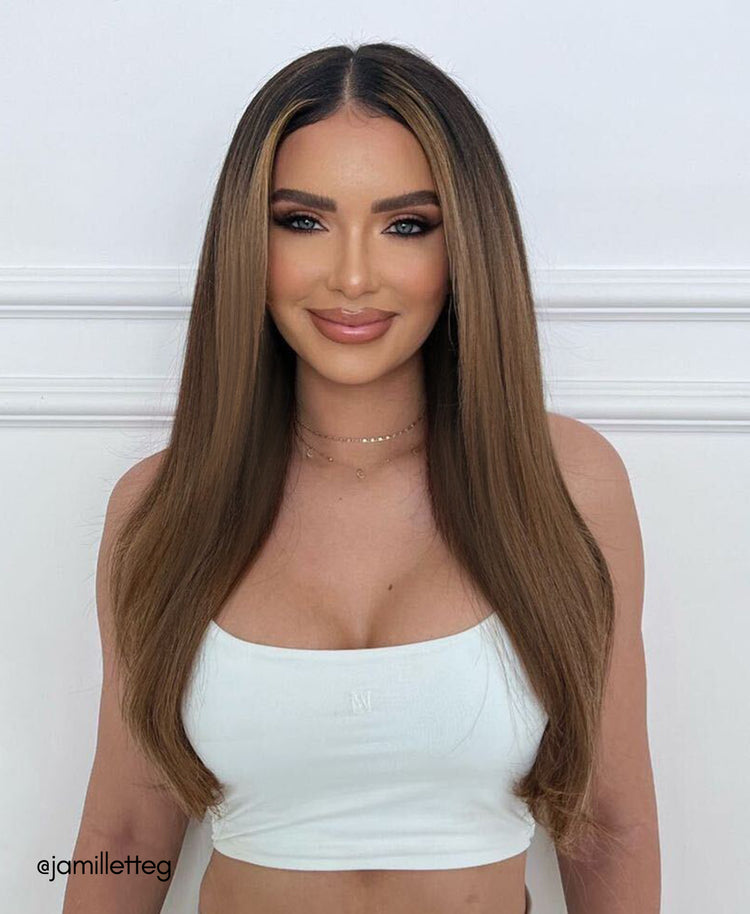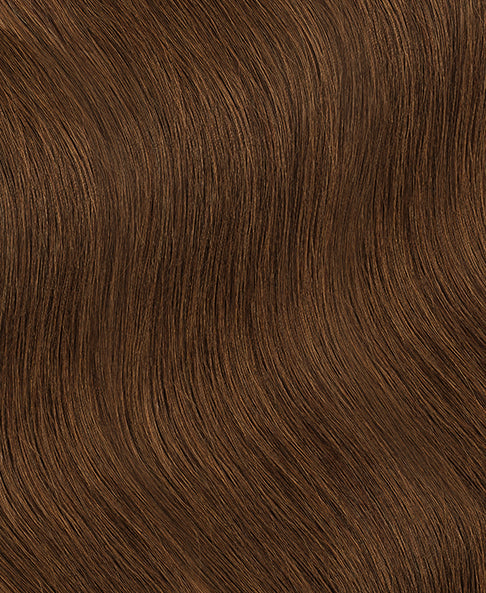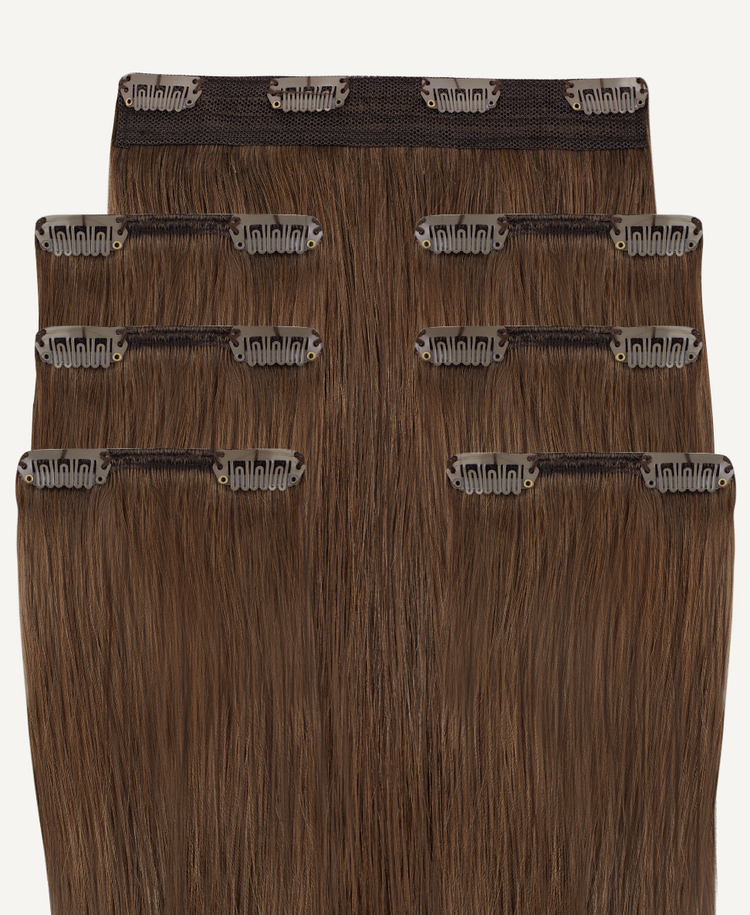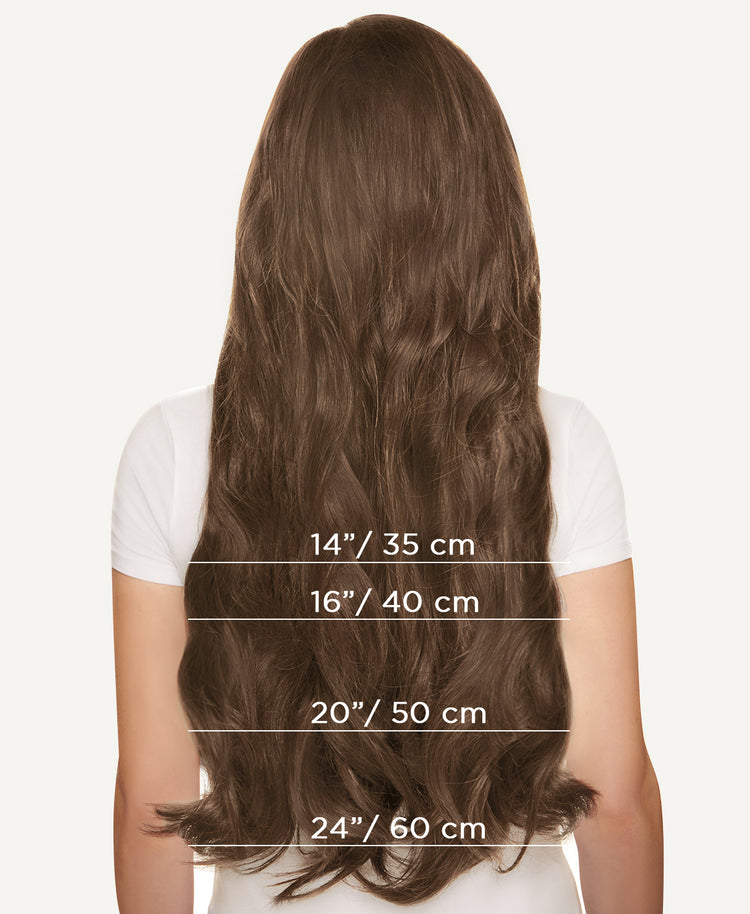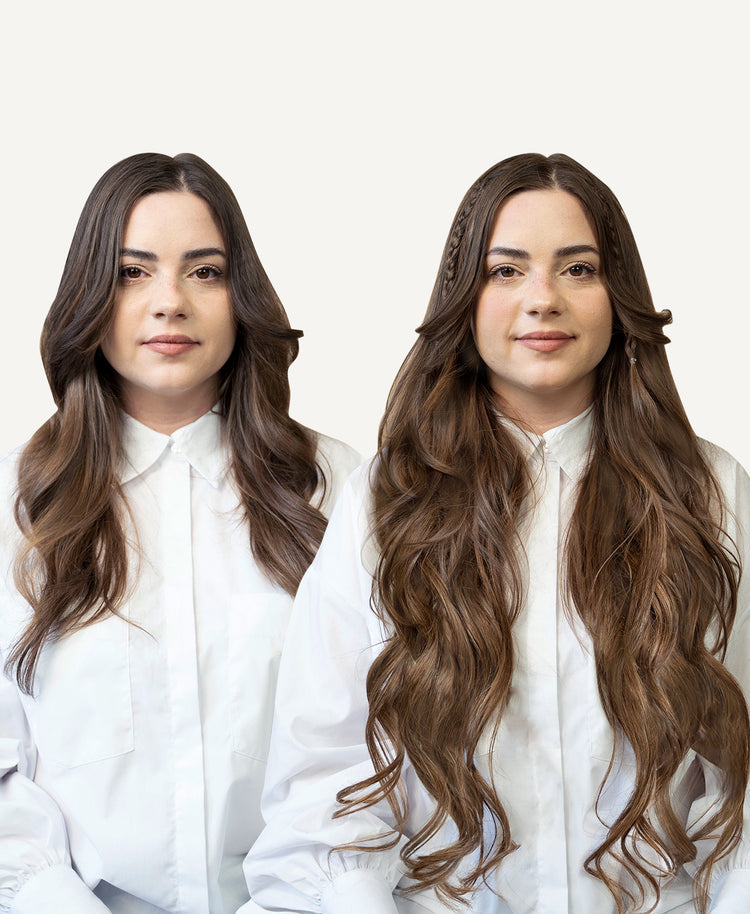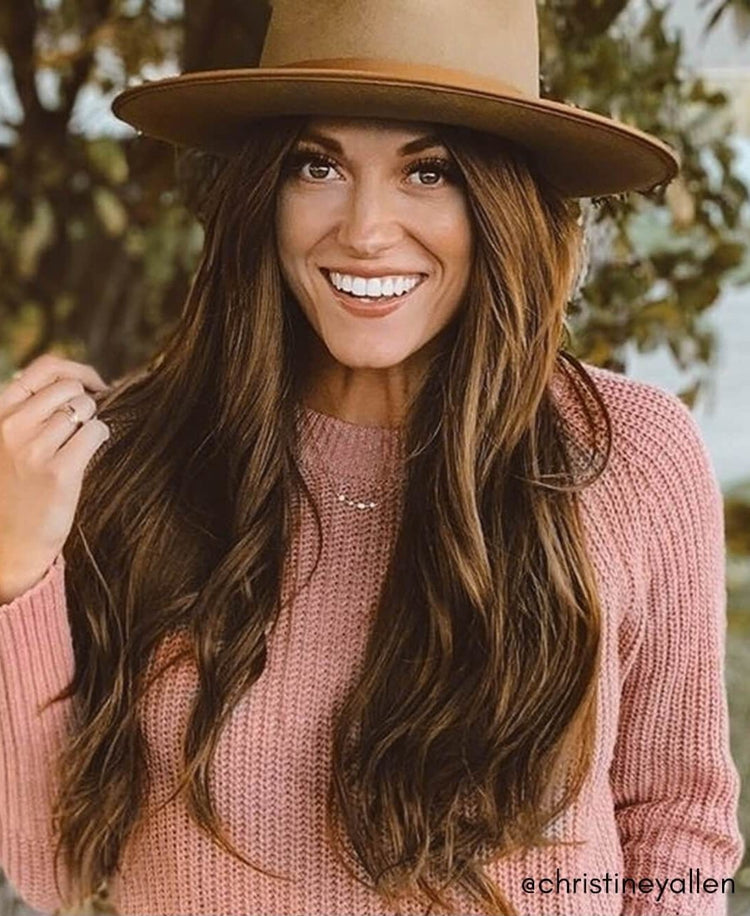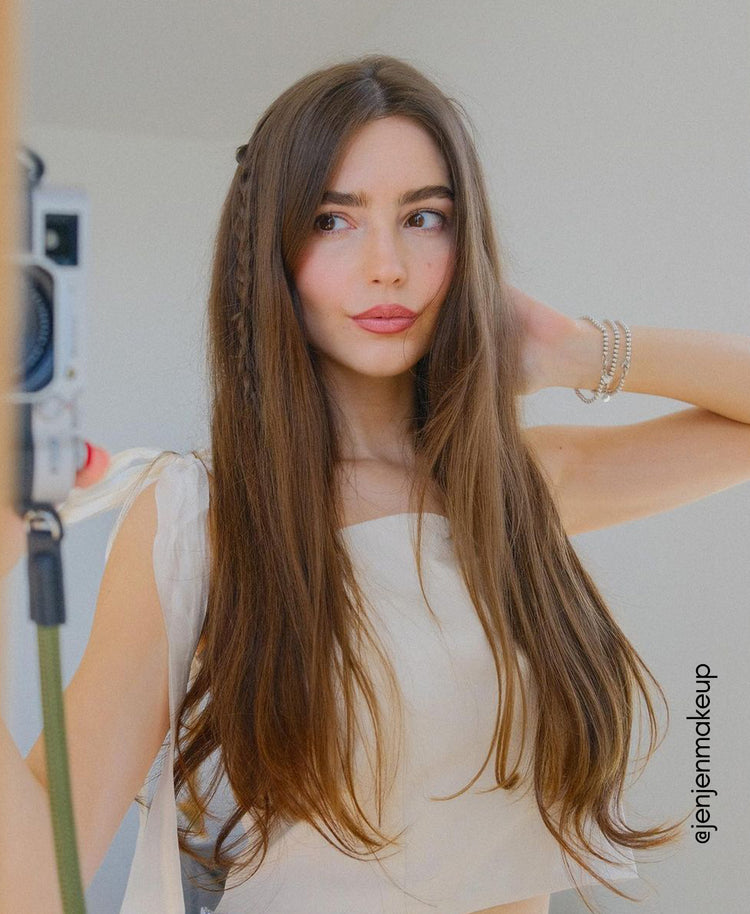 100% natural human hair.
We only source the best quality hair and have a 99% quality rating since 2013.
color match guarantee.™
If you hesitate between 2 colors, contact us via chat, e-mail, or Instagram DM to get a personalized color-match. And if it's still not the right color, you can exchange or return it for free!
free returns & exchanges.
Always! Exchanges and returns are on us, with zero stress and zero charges for you. Expect around 10 business days processing time.
classic vs extra volume?
Get even thicker hair by picking "extra volume". Add 40g of hair for length 14" and 28". Add 60g for 16", 20" and 24".
see it in real life.
how to apply.
Step 1: sampling

---

Before tearing the seal on the lid, open the 'TRY ME' section on the bottom of the tube and use the sample weft to make sure the color and length are perfect for you. In case it's not a good match, you can return the product.

Step 2: unboxing

---

After testing the sample weft and ensuring color, length and texture match, go ahead and open the lid on the upper part of the tube. Your extensions are stored in a satin pouch inside.

Step 3: installing

---

Section your hair and tease the roots before clipping in each weft. We recommend you start with a 3-clip weft on the nape of your neck, then add the 4-clip at ear level and use the smaller wefts on the sides of your head.

Step 4: styling

---

You can use as many wefts as you need according to the size of your head and the effect you want to achieve. For the perfect blend, we suggest brushing, then curling or straightening all the hair together.
about clip-in extensions.

Your best hair made easy!
Add length and volume in seconds.

Irresistible Me clip-in hair extensions are made with high quality 100% human hair. You can dye and style them with hot tools just like your own hair.

Our color technology, Irresistible Me Hair is your own hair shade. Every set comes with 1 tester piece and your purchase is color match guarantee.
what's included.
Option Classic:
14": 100g of hair (7 pieces)
16": 140g of hair (8 pieces)
20": 160g of hair (8 pieces)
24": 200g of hair (10 pieces)
28": 260g of hair (10 pieces)

Option Extra Volume:
14": 140g of hair (8 pieces)
16": 200g of hair (10 pieces)
20": 220g of hair (10 pieces)
24": 260g of hair (10 pieces)
28": 300g of hair (10 pieces)

All options include a tester weft to ensure color and length match.
styling tips.
care tips.