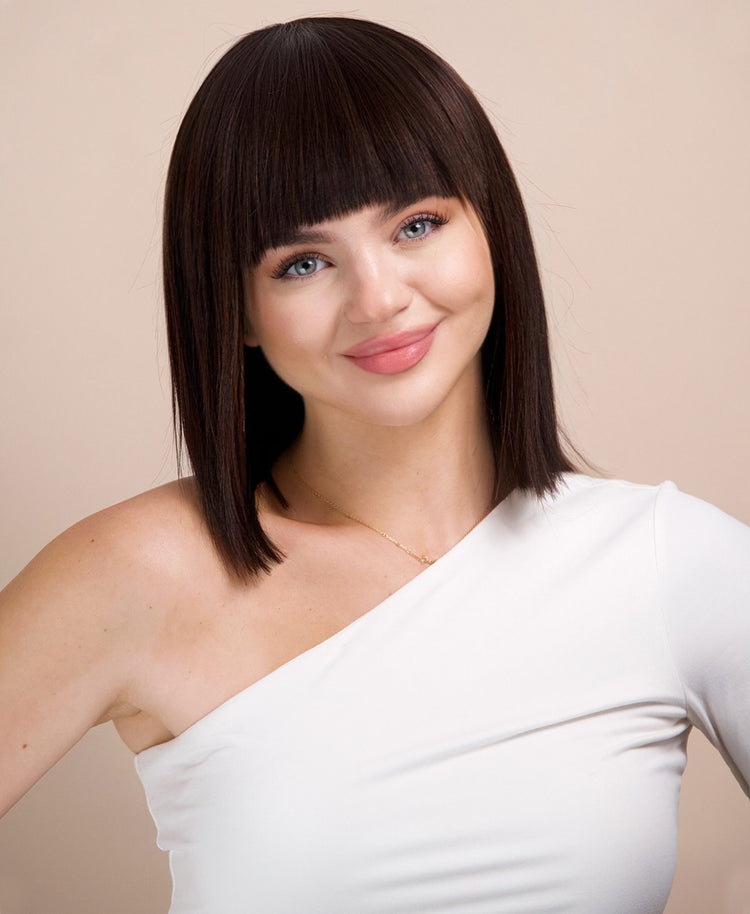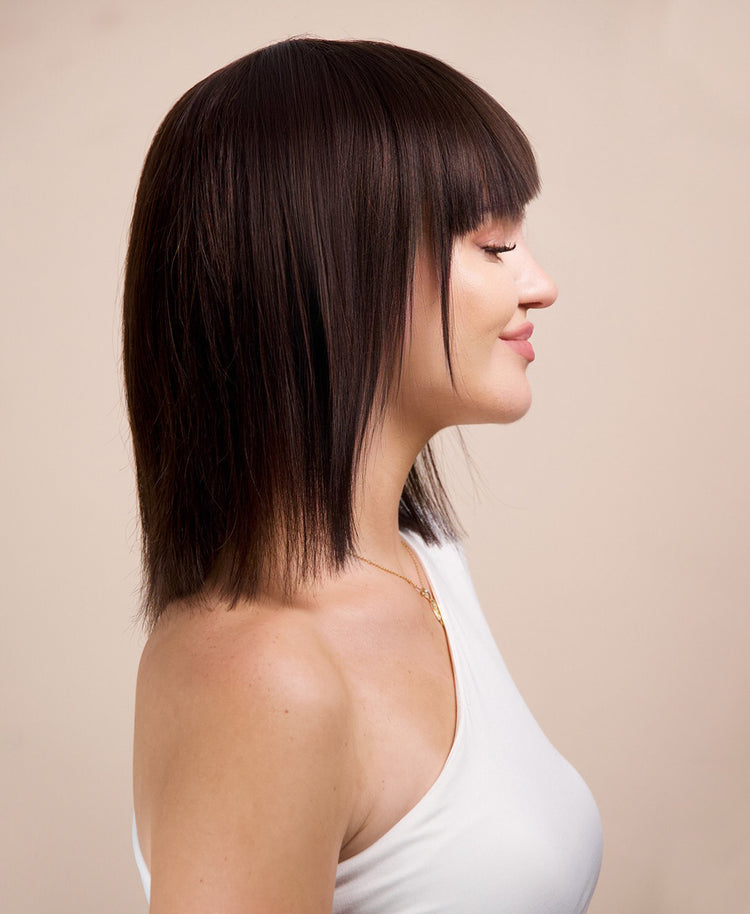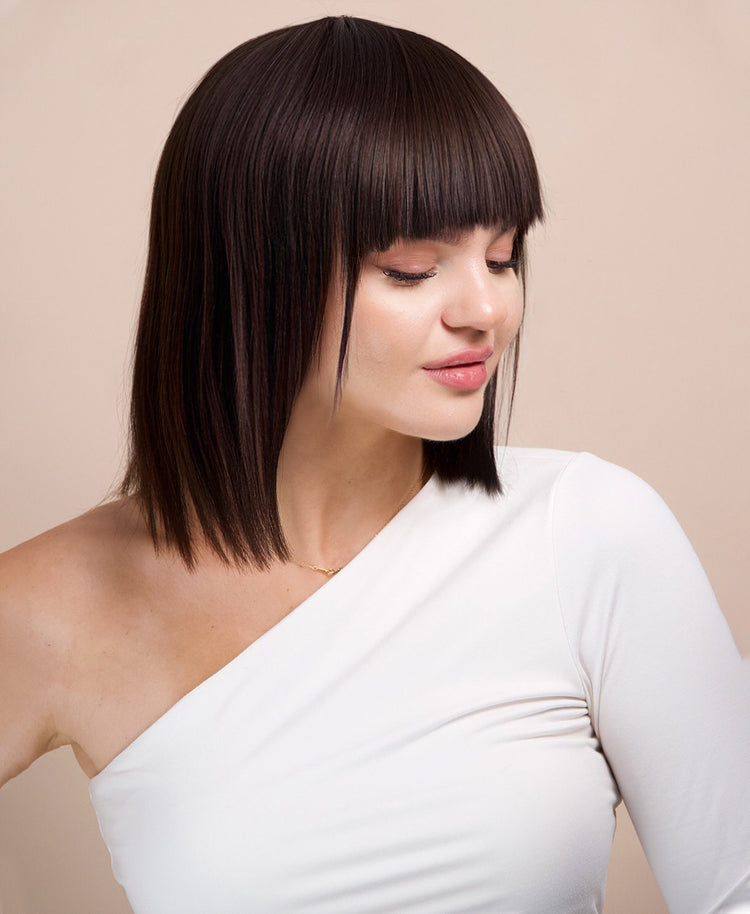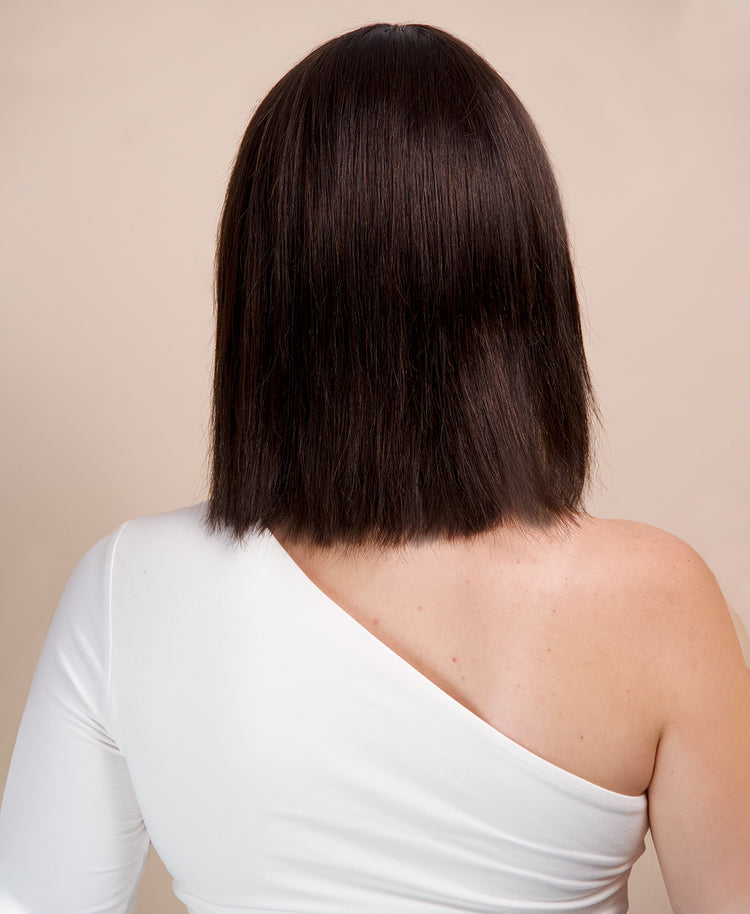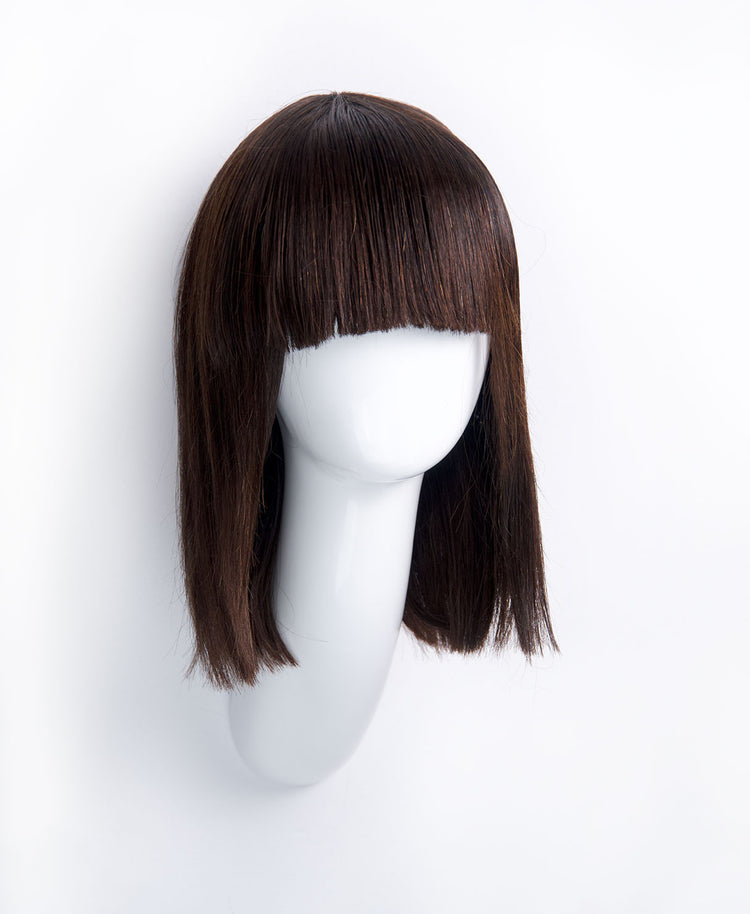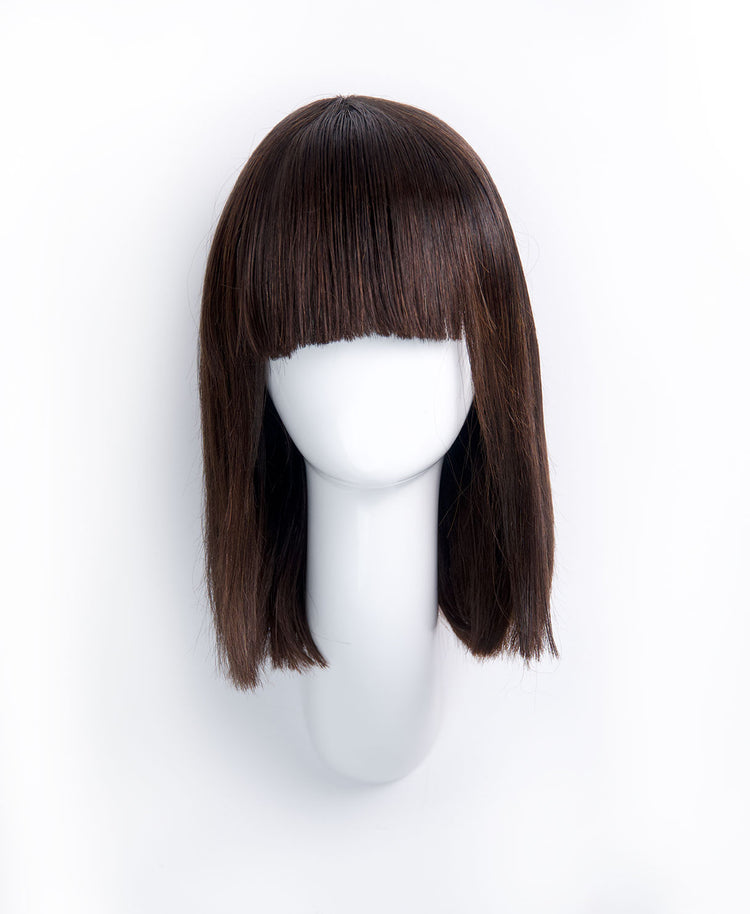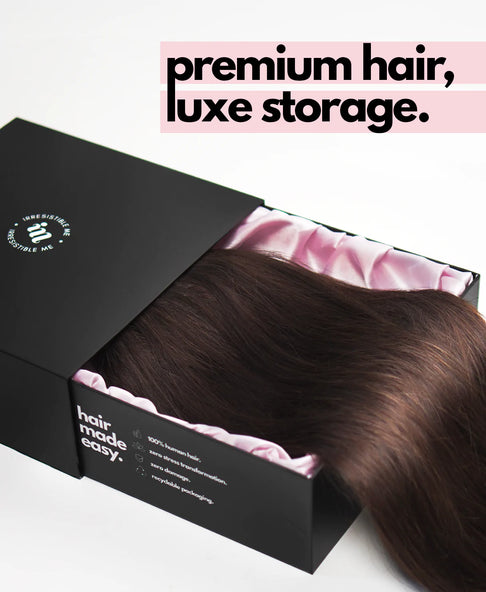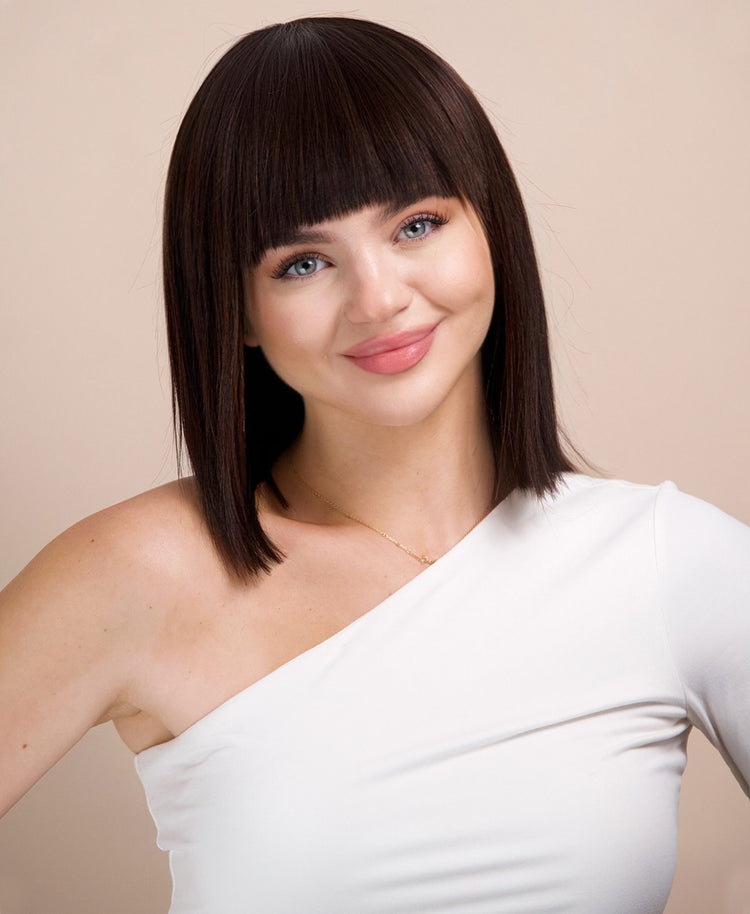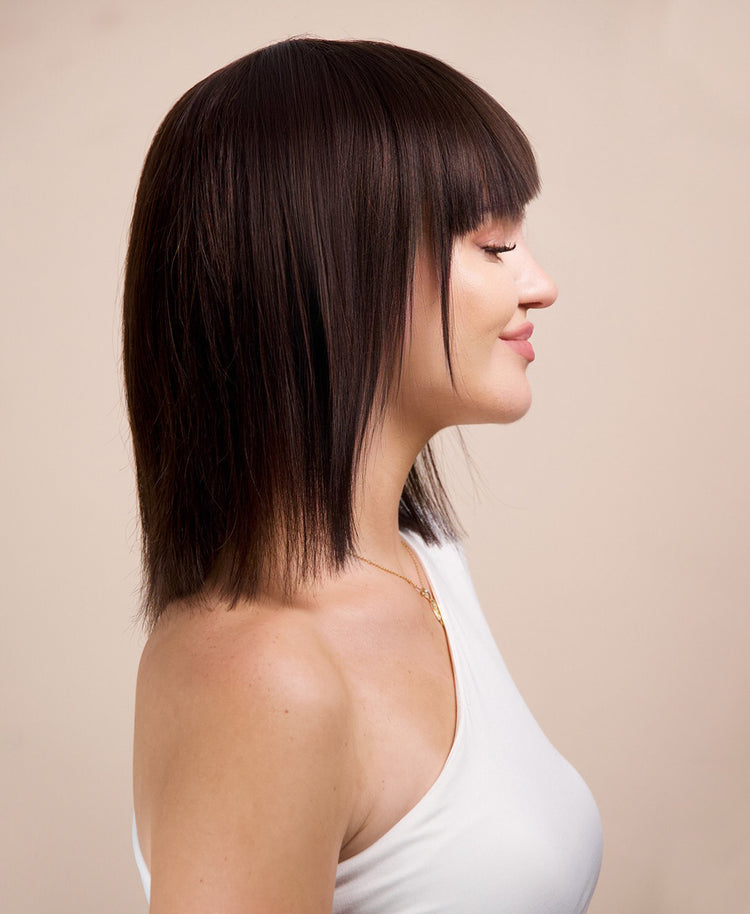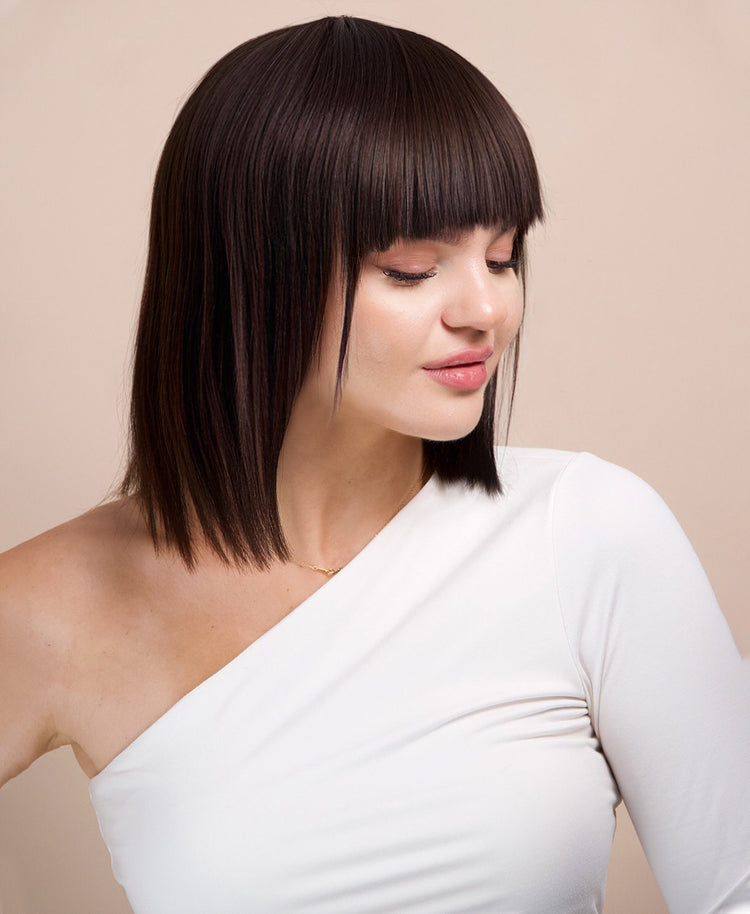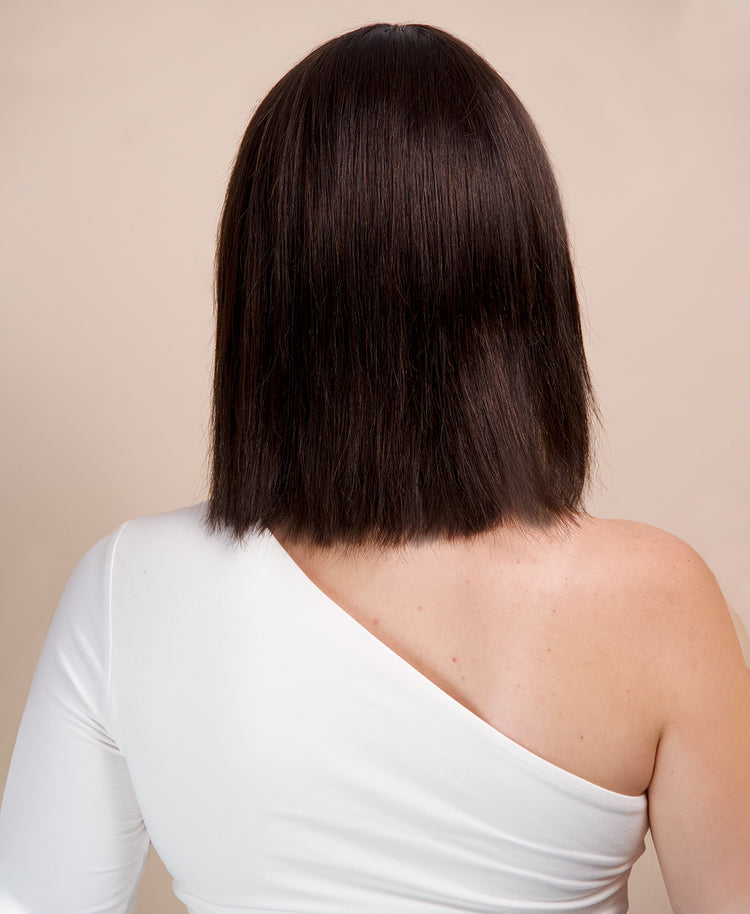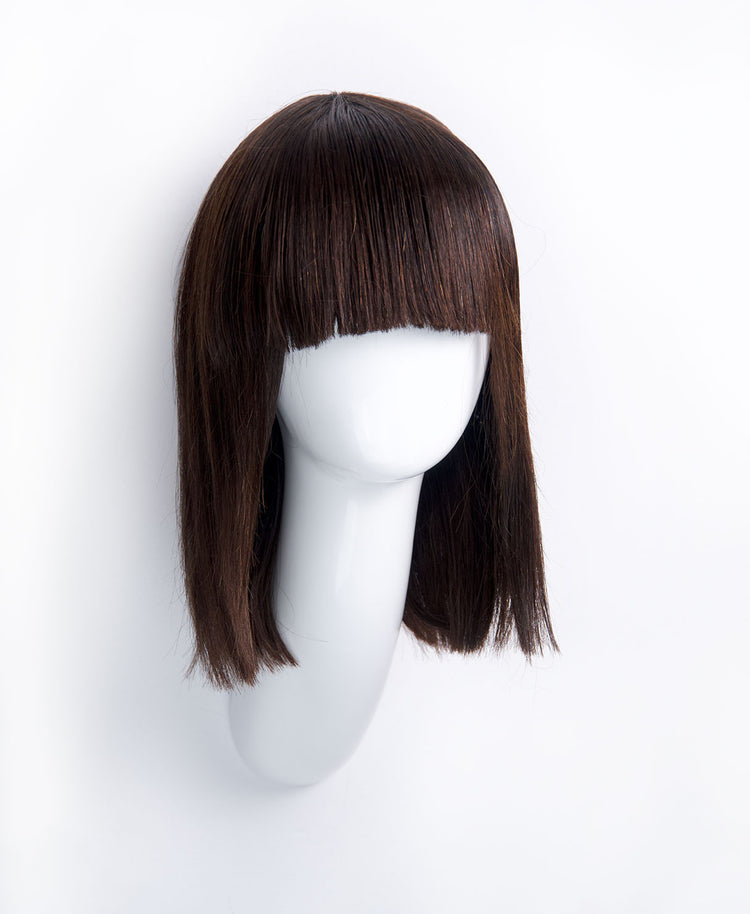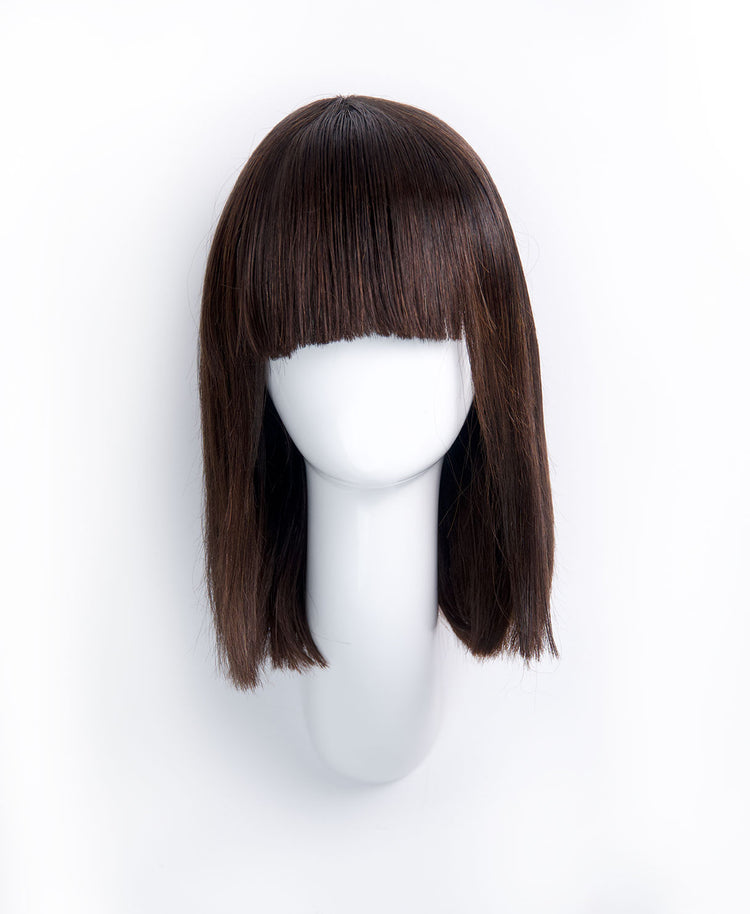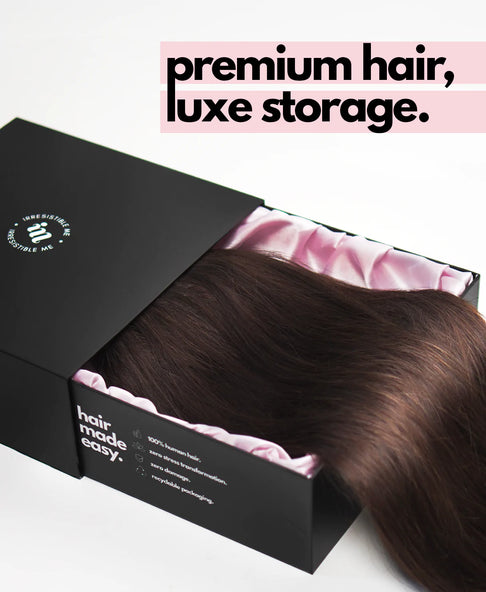 100% natural human hair.
We only source the best quality hair and have a 99% quality rating since 2013.
get your favorite hairline.
Our front lace wig comes pre-plucked and it allows you to choose your favorite hairline. The lace is only in the front half of the wig, so you can part the hair any way you want, for a perfectly natural look.
free returns & exchanges.
Always! Exchanges and returns are on us, with zero stress and zero charges for you. Expect around 10 business days processing time.
real life testimonials.
how to apply.
Step 1: prepping

---

Put your hair up close to your scalp and cover it with the wig cap. Ideally, use a mesh cap in a similar shade to the wig's color.

Step 2: securing

---

Locate each securing/adjusting strap and try the wig on your head to find the best settings for your comfort.

Step 3: installing

---

Bring the wig over your head and place it perfectly on your hairline. Fix it in place and secure it with the combs inside the wig cap. Finally, cut the lace and glue the wig to your hairline.

Step 4: styling

---

Our human hair wigs have a pre-plucked hairline for a natural look and thanks to the front lace, you can part the hair however you like. You can use hot tools to style the hair, just remember to use heat protectant!
about human hair wigs.

Change your look in seconds! Easy to apply and easy to style front lace wigs.

Irresistible Me wigs are made with high quality 100% human hair. You can dye and style them with hot tools just like your own hair.

Our color technology: Irresistible Me Hair is multi-toned so the color looks perfectly natural, just like your real hair.
what's included.
1 x human hair, front lace wig 13x4.
Cap dimension: 14x14 inches, cap perimeter: 23 inches.
Can be adjusted up to 1.5 inches from the elastic band.
Wig cap liner included.
10" bob with fringe:
130g of hair.
12" bob:
130g of hair.
14":
170g of hair.
20":
200g of hair.
24":
220g of hair.
styling tips.
care tips.