Details
100% remy human hair extensions
Composition:
200 g sets (10 pieces) - 1 pc of 4 clips (7.5"), 2 pcs of 3 clips (6"), 5 pcs of 2 clips (4"), 2 pcs of 1 clip (1.2")

140 g sets (8 pieces) - 1 pc of 4 clips (7.5"), 3 pcs of 3 clips (6"), 2 pcs of 2 clips (4"), 2 pcs of 1 clip (1.2")

100 g sets (7 pieces) - 1 pc of 4 clips (7.5"), 2 pcs of 3 clips (6"), 2 pcs of 2 clips (4"), 2 pcs of 1 clip (1.2")
Type / Color / Texture: Clip-ins / #4 / Straight
Description
Silky Touch is our best-selling line. These 100% Remy human hair extensions are fantastic quality for a friendly price and can be very easily washed, heat styled, cut and colored to blend in your hair perfectly.
The thickness of the hair decreases slightly towards the ends just like normal hair does which will provide a completely natural look while wearing them.
The Silky Touch extensions are perfect for anybody who loves adding a bit of volume and/or length to their hair occasionally or for special events and offer the best quality/price ratio on the market
If you're just starting with hair extensions and you want something great, the Silky Touch clip-in hair extensions are the way to go.
Each set is composed of 10, 8 or 7 pieces of different widths depending on the weight you choose, purposely adapted to cover your head all around.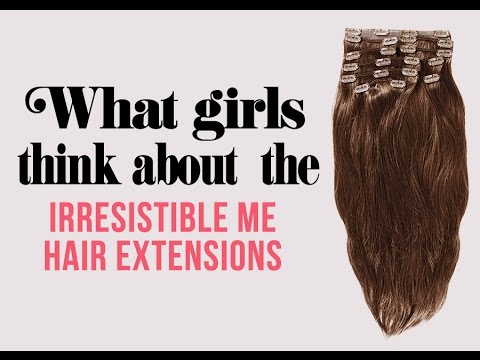 See how it works
Our clip-in hair extensions are easy to use. Anyone can install them adding instant length and volume in just minutes.
We use small but sturdy clips that allow a secure, pull-free grip. The clips and wefts are not bulky so that you can conceal them with ease.
100% recommend
by
Diana B.
•
•
08/31/2018
These extensions are amazing. Love them and 100% recommend, so easy to put into your hair and the quality of the hair is amazing.
Most honest review w/ texlaxed hair !
by
mfossett
•
•
08/15/2018
I have never done anything crazy to my hair besides a trim. I wanted to have long, fuller hair for a wedding & after tons of research, I decided to come here. I orderd 18" Silky Touch #4. My hair has many different natural highlights from sun yet, it matched so well and now I regret not getting the Royal set. Only downfall is the thinning ends (sadly), but it still looks natural & can't tell much when it's curled! (Royal set has thicker ends) Thank you! THANK YOU!!! I'm in love with them.
Amazing!
by
erin.misse
•
•
08/08/2018
I just got these extensions a few weeks ago and they are amazing! They are so easy for me to work with and to style. Last night I went to the P!ATD concert in my town and they held the curls amazingly as well as stayed on my head the whole night!