Details
100% remy human hair extensions
Composition:
200 g sets (10 pieces) - 1 pc of 4 clips (7.5"), 2 pcs of 3 clips (6"), 5 pcs of 2 clips (4"), 2 pcs of 1 clip (1.2")

140 g sets (8 pieces) - 1 pc of 4 clips (7.5"), 3 pcs of 3 clips (6"), 2 pcs of 2 clips (4"), 2 pcs of 1 clip (1.2")

100 g sets (7 pieces) - 1 pc of 4 clips (7.5"), 2 pcs of 3 clips (6"), 2 pcs of 2 clips (4"), 2 pcs of 1 clip (1.2")
Type / Color / Texture: Clip-ins / #1b / Straight
Description
Silky Touch is our best-selling line. These 100% Remy human hair extensions are fantastic quality for a friendly price and can be very easily washed, heat styled, cut and colored to blend in your hair perfectly.
The thickness of the hair decreases slightly towards the ends just like normal hair does which will provide a completely natural look while wearing them.
The Silky Touch extensions are perfect for anybody who loves adding a bit of volume and/or length to their hair occasionally or for special events and offer the best quality/price ratio on the market
If you're just starting with hair extensions and you want something great, the Silky Touch clip-in hair extensions are the way to go.
Each set is composed of 10, 8 or 7 pieces of different widths depending on the weight you choose, purposely adapted to cover your head all around.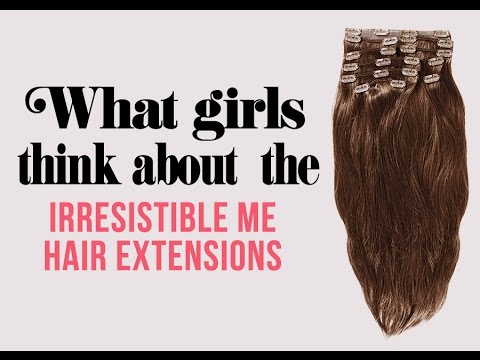 See how it works
Our clip-in hair extensions are easy to use. Anyone can install them adding instant length and volume in just minutes.
We use small but sturdy clips that allow a secure, pull-free grip. The clips and wefts are not bulky so that you can conceal them with ease.
Amazing
by
lilyh738
•
•
05/22/2017
They look and feel natural,great quality, you will get in love with them !!
Long time satisfied customer but...
by
jesssssica.annnnn
•
•
05/02/2017
I've been purchasing this particular product, 200 grams, 24 inches. I love love love them. I ordered my third set in March of 2017 and excepted then to ship 3 - 5 business days as usual especially since payment had been processed on day one. Anyway it took 19 business days to ship. The first time I contacted them after 8 business days and they said the order was in the wearhouse being hand made and they'd put a rush on it. Another 11 business days later I contacted them again and they apologized for the delay and would ship it right away. They were very helpful, and gave me $10 refund for the inconvenience and they overnighted the order from China. Once the hair got here I noticed that although the hair was fabulous as always, the 4 clip piece was considerably shorter width than previous orders. I am not sure if they have just changed that or If it was just particular set. Over all I am satisfied bc I love the hair and it is much more affordable and has more options than Luxy Hair Extensions.
beautiful and thick
by
satoulouse
•
•
02/12/2017
I ordered the natural black 18'' 200g and it matched perfectly. I didn't know how to put them in at first, but once I figured it out they were beautiful. I wasn't expecting them to be so thick with them in. They looked so natural in. It was a fabulous purchase.