Details
100% human remy human hair ponytail extensions
Can be washed, heat styled and colored
Composition : 1 piece containing a comb clip and a ribbon.
Type / Texture: Ponytail extensions / #4 / Straight
Description
Irresistible Me clip-in ponytail extensions are made with 100% Remy human hair. They will help you add instant volume and texture without damaging your natural hair.
Getting a sleek and chic hairstyle is now a matter of minutes since these clip-in ponytail extensions can be easily applied with a comb clip and a ribbon for a secure fit.
The Irresistible Me Ponytail doesn't come with a sample weft .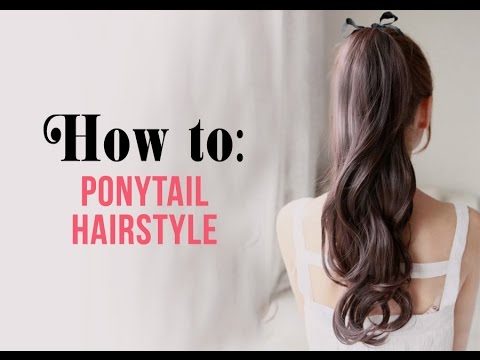 See how it works
Our clip-in hair extensions are easy to use. Anyone can install them adding instant length and volume in just minutes.
We use small but sturdy clips that allow a secure, pull-free grip. The clips and wefts are not bulky so that you can conceal them with ease.
Dream-ponytail
by
jeangrey2
•
•
11/21/2016
The color is absolutely amazing! It's so much like my own hair it's unreal!!! I love the way the hair bounces when I make a high ponytail. My own hair is about shoulder length so I tie it in a small pony and then clip this 22 inch beauty on top of it. It looks so good! And it takes literally less than 10 minutes to get the sleekest, sexiest, smoking-hottest ponytail ever!
easy to wear
by
amvaltrevi
•
•
01/22/2016
awesome match
by
amvaltrevi
•
•
01/08/2016
Love it!! Love it!!! Great color match look and feal so natural, recommend 100%..